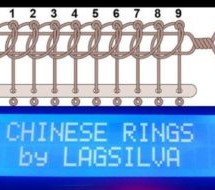 Introduction Hello all, The Chinese Rings Puzzle with Arduino is my version of a centennial Chinese puzzle. It is very simple to play and it is an example of a combinatorial puzzle, and lots of patience and concentration is required to solve it. The objective is to untangle the long loop from all nine rings, and the solution takes 341 moves (minimum possible). Once you learn the method to solve the puzzle, ...
Read more

›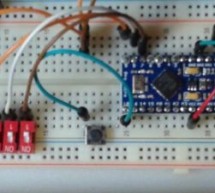 Story A Continuation of One Button Restart of a Stalled Raspberry Pi In a recent article, I showed how an Arduino Pro Micro can be utilized to send characters to the serial console of the Raspberry Pi Zero W. The Pro Micro was chosen because it is small, inexpensive, and easily acquired plus the integrated USB port provides a convenient way to easily upgrade the programming. (Always disconnect the ProMicro ...
Read more

›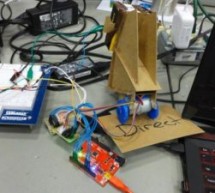 Hardware components: SparkFun RedBoard × 1 DC Stepper Motor 28-BY-J-48 × 1 MB 1010 LV-Max-Sonar EZ1 × 1 WunderBar × 1 Story A Sparkfun Red-Board utilizes a LV-Max Sonar component to judge distances between the user and the robot, powering the DC stepper motor to move forward, reverse or change direction. Each motor requires around 5V to operate. In the future, a feature using the TellMeWhen Relayr app and t ...
Read more

›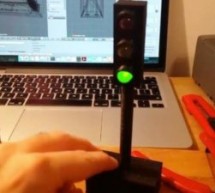 Story This is a small semaphore you can put on your desk. You can use it to tell whatever you want to the people around it. For example, because you need some concentration and you'd like your colleagues not to disturb you. Or to tell the status of the system you're managing. Or say which mood are you today. The possibilities are endless! I wanted the thing to be dead-simple to use. It's not connected to In ...
Read more

›