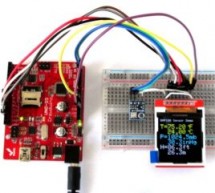 The BMP180 is a new generation digital barometric pressure and temperature sensor from Bosch Sensortec. In this tutorial, we will briefly review this device and describe how to interface it with an Arduino Uno board for measuring the surrounding temperature and pressure. We will also discuss about retrieving the sensor altitude from its pressure readings. Experiment setup Bosch Sensortag's BMP180 ...
Read more

›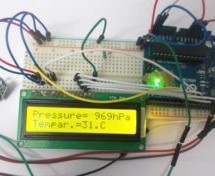 In this tutorial we are going to design a Barometric Pressure Measuring System using BMP180 and ARDUINO. First of all for interfacing BMP180 to ARDUINO, we need to download a library specifically designed for BMP180. This library is available at: https://github.com/adafruit/Adafruit-BMP085-Library  After attaching that library, we can call special functions which will ease working with BMP180 sensor. Compon ...
Read more

›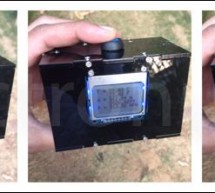 I was in Bhutan last December, and as we travelled to different locations, I kept wondering what the temperature and altitude was, and wished I had some gizmo that would show me these values. Back home, I did a bit of research on altitude sensors, and one that came up was the cheap BMP180 sensor. It measures temperature and pressure, and the latter can be used to calculate the altitude. It's been lying arou ...
Read more

›