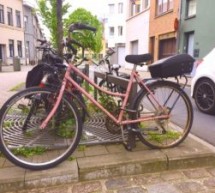 They say you can't manage what you can't measure, and that certainly held true in the case of this bicycle that was used to measure the speed of cars in one Belgian neighborhood. If we understand the translation from Dutch correctly, the police were not enforcing the speed limit despite complaints. As a solution, the local citizenry built a bicycle with a radar gun that collected data which was then used to ...
Read more

›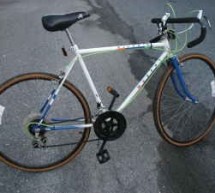 This alarm is a good way to alert you if somebody messes with your bike. I had a bicycle stolen a while back and decided there had to be a better way to keep my bike secure. When I searched for bicycle alarms, all I could find were alarms that responded to sudden movement or when a lock was cut. Also, the reviews of these products rated them mediocre at best and said they often did not work or gave a lot of ...
Read more

›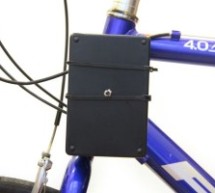 Magnetoception is the ability of some animals to detect magnetic fields as a means of orienting themselves.  Although humans do not seem to posses the same biological mechanisms that allow other animals to sense magnetic fields, there are still many ways that we can improve our sense of spatial orientation. This project is an attachment to your bicycle that beeps to let you know that you are moving in the d ...
Read more

›