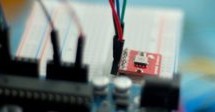 Light, location, temperature… What's next? Well, how about Barometric pressure? You know.. that thing that determines so much of our weather. Well the BMP085 Barometric Pressure sensor, available at SparkFun is a great little sensor capable of sensing such small changes in barometric pressure it can be used as a pretty precise altimeter as well. And, because no Barometric pressure sensor would be complete w ...
Read more

›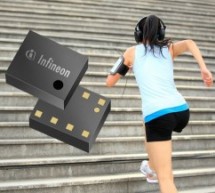 Munich, Germany – February 26, 2015 – Infineon Technologies AG (FSE: IFX / OTCQX: IFNNY) has launched an ultra-high ±5cm resolution, miniature MEMS (Micro Electro Mechanical Systems) pressure sensor for use in mobile and wearable gadgets and IoT (Internet of Things) devices. The DPS310 is a low-power digital barometric pressure sensor that enables the development of new and enhanced navigation, location, we ...
Read more

›
This example shows how to use SPI communications to read data from a SCP1000 Barometric Pressure sensor, and how to then post that data to the web by using your Arduino/Ethernet Shield combo as a simple web server. Using the Ethernet library, your device will be able to answer HTTP requests by responding with just enough HTML for a browser to display the temperature and barometric pressure values outputted ...
Read more

›