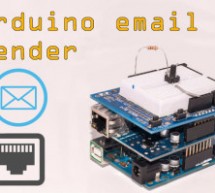 Not long ago, I reached 50 000 views on my ESP8266 Wi-fi module. I was quite amazed and wanted to thank everybody that watched it, liked it and commented on it. On September 2., I published instructable on Weather station and got featured only 15 min after publish. I was very motivated to do more as I see all the views, comments and wanted to say thank you all. Now, let's go to the meat of this project. My ...
Read more

›
IOT has become huge trend in the last couple of years. With growing needs in connected devices many companies have shifted the attention to iot market. Today we are going to share a simple project which we have built –  IOT based  home automation and security systems using Arduino MKR1000. Hope you will like this project. HARDWARE COMPONENTS USED: Arduino MKR 1000 PIR Sensor Gas sensor Relay circuit Bulb AC ...
Read more

›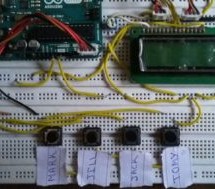 Voting systems are one of the finest examples of Embedded devices and applications. The complexity and robustness of a voting system depends on the number of voters involved. Here you could see a simple Arduino based voting system that would be a great fit for small-scale elections such as in schools or colleges. This system was designed to ensure security and the coolest thing is the whole voting process c ...
Read more

›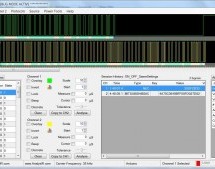 In Part 1 of this series, we demonstrated how to send signals using soft or Simple Infrared PWM on Arduino. In our Part 2 post we looked at sending RAW IR signals – specifically a RAW NEC signal and a longer RAW Mitsubishi Air Conditioner signal using soft PWM. We have since improved the PWM method shown in Part 1 Part 2 to provide better performance and improve portability. In this Part 3, we will take the ...
Read more

›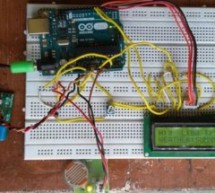 Arduino is a great hardware platform when comes to prototyping and building cool stuffs. Using this i have designed and developed a simple Arduino Weather machine which measures three important parameters Temperature, Light intensity and Humidity and predict the weather condition according to the measured parameters. This following article will walk you through the operation, working and code of this projec ...
Read more

›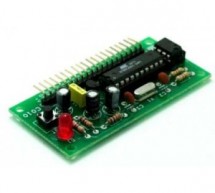 AT89C2051_DEV_STICK_PIC 89C2051 Development Stick kit offers an easy way of interfacing 89C2051 compatible MCU's. Slim design with plug in type approach Voltage regulator on board for stable and regulated supply to the MCU RESET switch for resetting the MCU 0592 MHz Crystal 4K external EEPROM Power-On LED for indicator 20-Pin well marked Berg connector for ease of connection Access to all IO pins & supp ...
Read more

›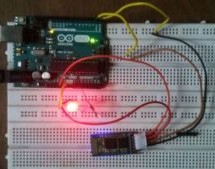 DIY Arduino based lockers can be found plenty in the internet where keypad was used to feed lock input. But this Bluetooth enabled Door locker uses Bluetooth as a medium to connect with the locker and your smart phone to feed input credentials. This locker allows you to lock/unlock your locker without physical touch when you are within the range of Bluetooth communication. DESIGN: Arduino is the heart of th ...
Read more

›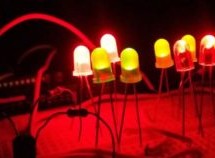 Christmas is just around the corner and its time to start planning things to lighten up this festive season. Today you are about to see building of Remote controlled lights with adjustable lighting effects using Arduino. The coolest thing about this project is controlling the effects of LED lighting using a typical household Remote and Arduino. This eliminates the primitive way of using pot to control LED e ...
Read more

›
People  or Visitor counters are pretty famous embedded application that was widely used in places like theaters, malls, Transport stations and so. High end counters uses sophisticated hardware to do the process of counting. Today we are about to see building of simple Visitor counter project using Arduino which uses IR as a tool for sensing people. This project can also be used to count objects as well prov ...
Read more

›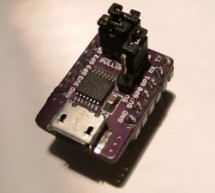 This is a library for interfacing with the HID features of the MCP2221 USB to UART and I2C/SMBus serial converter from Microchip. The converter includes 4 GPIO pins, 3x 10-bit ADCs, 1x 5-bit DAC and more. Microchip does provide a library for interfacing with the chip, however it is supplied as proprietary DLLs. This project aims to be an open-source and multi-platform alternative. This library also makes us ...
Read more

›
Arduino based games and consoles are quite popular around the web. And this article is going to bring out the Design, working and code part of a simple Reflex test / trainer using Arduino Uno. Reflex tests are usually carried out to determine how quick our brain reacts to some external stimuli. Good Reflexes are very important for athletes, Sports personal and Gamers. Reflex test equipements or Reflex train ...
Read more

›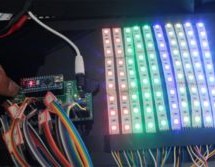 None of us could deny the fact that we would love with to play with LED's and lighting stuffs. I love to play with LED's and create attractive lighting effects. This project was a result of such attempt where i created a stunning RGB light effects using the popular development platform Arduino Nano. Let's see the circuit, code and instruction on building this project. MATERIALS REQUIRED FOR RGB LIGHT EFFECT ...
Read more

›