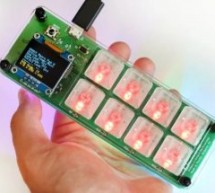 The ANAVI Macro Pad 8 is an open source, mini 8-key programmable keypad. Each key can be reprogrammed to activate a macro or even a dedicated shortcut, all without any coding experience says its creators. Thn aks to the keypad being powered by the advanced, but easy-to-use Quantum Mechanical Keyboard (QMK) open source firmware. "ANAVI Macro Pad 8 can be customized to fit multiple use cases across various in ...
Read more

›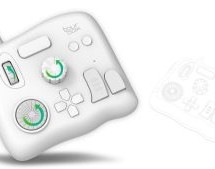 Tour Technology is a group of tech engineers and designers working together to make innovative products for designers and creators. After several years of research and development, they created an advanced controller with customized creative inputs to simplify and optimize control of Photoshop, Lightroom, and other software. TourBox TourBox is the advanced creative controller for Photoshop, Lightr ...
Read more

›
VersaLogic Corp., the embedded industry's most trusted computer company, has announced a new compact and rugged embedded computing system with ECC memory. This is VersaLogic's eighth product family released in the Embedded Processing Unit (EPU) format. Named "Owl", this new computer features error correcting memory combined with Intel®'s latest 5th generation Apollo Lake processors (dual or quad core). The ...
Read more

›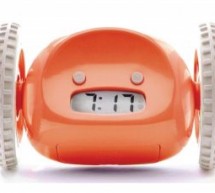 IoT Corner Arduino, the Italian company known for its maker-friendly ecosystem of microcontrollers, launched a new professional-grade development board for IoT. The Portenta H7 features a dual core processor, with an on-board graphics accelerator that allows users to connect it to an external monitor via the USB-C port. The Portenta H7, which supports WiFi and Bluetooth wireless protocols, has two 80-pin co ...
Read more

›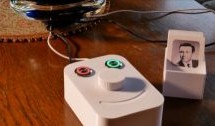 Microwaves used to be simple to use. Set the dial for the desired time, and hit start. Then, everything went digital and the average microwave now takes between four and six button presses in precise order just to start heating. Music players have gone down a similar path, and those that grew up in the era of vinyl records can find modern digital media simply too hard to work with. To solve this problem, [a ...
Read more

›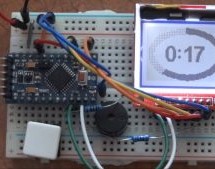 Feature creep is typically something to be avoided, since watching a relatively simple project balloon into a rat's nest of complexity often leads to ineffective, or even abandoned, projects. On the other hand, if you can maintain a tight focus, it's not always a bad thing. [cbm80Amiga] shows us how to drill down and add specific features in this single-button timer without losing focus on what the original ...
Read more

›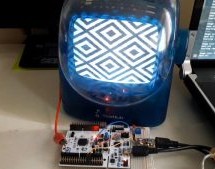 While most analog televisions come with composite video inputs on a yellow RCA jack, the feature is not universal. This problem was even more prevalent in the 1980s, and most home consoles got around the problem by instead feeding video to the television's tuner with an RF modulator. [Manzel Seet] had just such a television which used the PAL standard. Wanting to display images from a microcontroller, he pu ...
Read more

›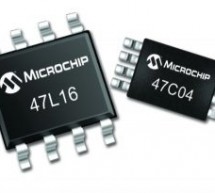 Microchip announces a new family of Serial Peripheral Interface (SPI) EERAM memory products that offers system designers up to 25 percent cost savings over the current serial Non-Volatile RAM (NVRAM) alternatives. The family introduces four reliable SPI densities to Microchip's EERAM portfolio, ranging from 64 Kb up to 1 Mb. High-density SPI EERAMs up to 1 Mb for task data-logging application ...
Read more

›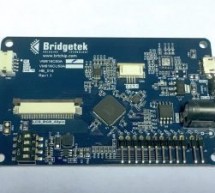 Coinciding with the BT815 and BT816 advanced graphics controller ICs being ramped up into volume production, Bridgetek has introduced a series of accompanying entry-level development modules. Supporting a range of different display configurations, the compact (54.1mm x 85.60mm) VM816C modules each feature a BT816 device. Through these items, engineers will be able to utilise the functionality offered by the ...
Read more

›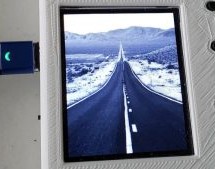 Working with graphics on microcontrollers has always meant focusing on making the most of limited resources. Particularly in the 8-bit era, all manner of tricks were used to get low-performance chips to achieve feats beyond their lowly station. However, these days, we're blessed with 32-bit workhorses with clock speeds in the tens, or even hundreds, of MHz and many kilobytes of RAM to match. It's these high ...
Read more

›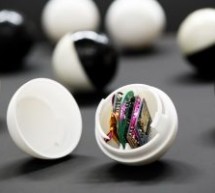 A small team of researchers led by Peter Baltus, professor of microelectronics at the department of Electrical Engineering at Eindhoven Institute of Technology, the Netherlands, has developed small circuit boards equipped with sensors that can easily fit into a small golf-sized ball. While moving inside a pipeline, these swarm of smart marbles or balls can detect any obstacles, damages o ...
Read more

›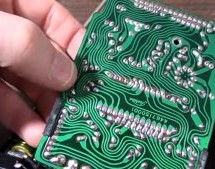 There was a time when any electronics student would have a slide rule hanging off their belt. By the 1970s, the slide rule changed over to an electronic calculator which was a pricy item. Today you can buy calculators at the dollar store. [JohnAudioTech] pulled out an old Radio Shack vacuum fluorescent display (VFD) calculator and found it didn't work. Obviously, that means it is time to open it up. It is f ...
Read more

›