The human-machine interface, once simply known as an "operator panel" or "terminal", is changing rapidly, due to the graphical, visual way operators now interact with an industrial machine or process.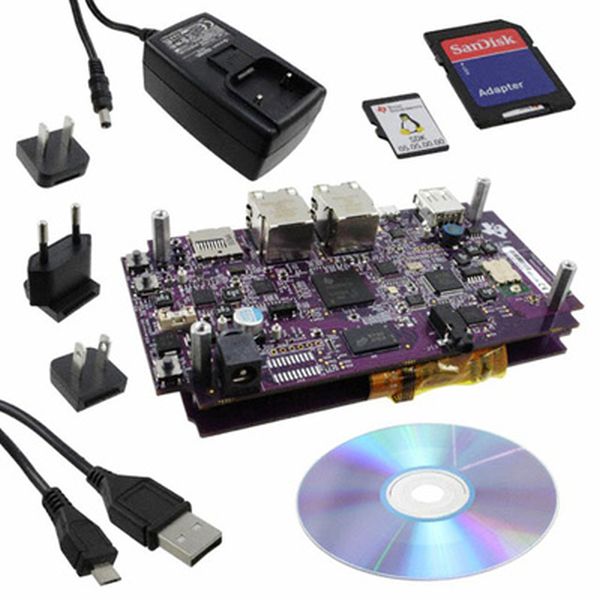 At one time, designers of these systems could get by with a three-line segmented LCD display. Today, LCD interfaces are quickly replacing traditional LED and segment LCD displays as designers take advantage of the aesthetic, flexibility, and cost benefits they provide.
Beyond that, high-resolution LCDs are becoming the norm, which should not be surprising when one considers that when the operator of industrial equipment goes home these days, his or her 9-year old daughter does homework on a high-res display iPad or Android tablet. One can see that working with a monochrome readout attached to a million-dollar piece of industrial machinery can quickly become unsatisfactory. And more importantly, management also has come to recognize that high-res visual displays can go a long way toward increasing the efficiency and productivity of both man and machine. This article will look into microcontrollers with graphics control, placing particular emphasis on those that can handle high-resolution displays.
First, some display data
Quite a few of today's ~10 in. pad computers display information, photos, or video in a 1366 × 768 resolution format, but the better ones have 1920 × 1080 displays and some even offer multitouch capacitive touch screens. The iPad has a 2048 × 1536 screen and the Google Nexus 10 has a "dazzling" 2560 × 1600 (300 ppi) display.
Most LCD panel interfaces are LVDS (6 or 8 bits). Following are common display resolutions accompanied by their picture width/height ratios.
1024 × 768 XGA 4:3
1280 × 1024 SXGA 5:4
1280 × 800 WXGA 16:10
1600 × 1200 UXGA 4:3
2560 × 2048 QXGA 4:3
2880 × 1800 QWXGA 16:10
Before we explore the parts designed to control these visual devices, let's take a look at an example industrial touchscreen display. The Touch Revolution F10A-0102 is an 8.8 in. 1024 × 600 resolution display with an LVDS interface and projected capacitive touch. It takes 12 to 20 mA from a 5 V supply and has a 45 degree viewing angle. The company's Fusion touch displays include an integrated touch-controller system mounted directly on the flex tail (Chip on Flex). The Fusion controller runs Touch Revolution's proprietary firmware, capable of tracking at least two unambiguous touch points with a high report rate.
For more detail:  MCUs with High-Resolution Graphics Control