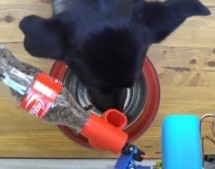 Story This IoT pet feeder is our first IoT project with circuito.io! We are happy to share it with our community to demonstrate how simple it can be to make basic IoT projects with circuito.io. We are also excited to share this project with you because it's based on a product that we worked on in the past called Playdog. You can make the feeder for your pets at home - it's both fun JPand useful. How does it ...
Read more

›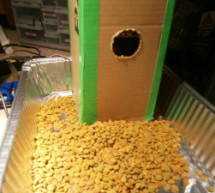 If you are a pet owner, going on vacation can be stressful. Usually, you need a friend or neighbor to come over every day and feed your pets. However, by enslaving robots you can keep your pet happy and enjoy a stress-free holiday. To save money and learn something new, I decided to make my pet feeder out of recycled materials like cardboard and glue sticks. Cardboard is great for rapid prototyping. I have ...
Read more

›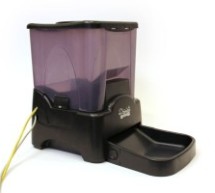 A great project for busy pet owners.  This Twitter-Controlled pet feeder automatically dispenses food in response to activity on your Twitter account.  The project is controlled by an Arduino and uses the Arduino Ethernet shield to receive data from Twitter.  I hacked this automatic Pet Feeder from Amazon to build this project, but you could easily modify your own motorized feeder to work. Parts List: (1x) ...
Read more

›