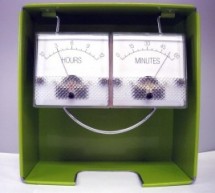 Trinket lends itself very well to building clock projects, its small and easy to hide behind a larger display. And clocks don't need a lot of logic, this example only has maybe 20 lines of code. Adding a digital display via I2C is possible using seven segment or character-based displays (with the library code posted for other projects). This project interfaces Trinket to the the Adafruit DS1307 real-time cl ...
Read more

›
You don't need to travel far in the Dutch countryside before you come across a traditional windmill. Now a consortium of Rotterdam-based companies are planning to build a massive wind-powered generator structure in Rotterdam harbor that will generate energy without using rotating blades. The innovative 'Windwheel' will work on the EWICON (Electrostatic WInd energy CONverter) principle developed at TU Delft ...
Read more

›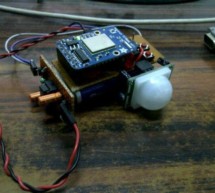 I'm working on a prototype product(Wifi motion sensor) that will be powered from a battery source, it has a mega328(arduino bootloader, with sleep mode on and wake on interrupt,and WDT in case it hangs up), a PIR motion sensor , and a CC3000 break out board. Power saving is done in software, but what type of battery should I use? I initially used 2AA with LT1302-5 boost converter, but I think it was not abl ...
Read more

›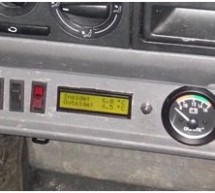 For a while I have been looking for a way of getting a reading of main and leisure battery voltage, and inside and outside temperature in the van. I spent ages on researching and found some bits here and there that might help, but nothing to do the whoe job, and nothing really satisfactory, until finally I found a link to the Arduino website. Never having heard of it before, I did a bit of reading and it se ...
Read more

›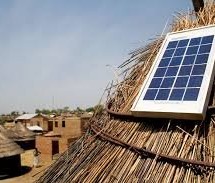 Hello, I have plans to build myself a solar powered wireless Geiger counter using a RH Electronics Arduino IDE Geiger counter connected via a serial connection through a logic level converter to a 3.3V ATmega328P-AU Pro MCU with an ESP8266 serial WiFi tranceiver to send the readings from the Geiger counter to radmon.org.I intend to connect the hardware together something like this, #include <SPI.h> #i ...
Read more

›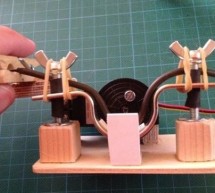 This instructable shows you how to make a pump using a servo motor and an Arduino Uno to transfer small amounts of liquids. The pump is a peristaltic pump which consists mainly of a motor, flexible tubing and a circular pump casing. Two rollers attached to a turning rotor press the flexible tube to the circular pump casing wall. As the rotor turns, the part of the tube under compression is pinched closed th ...
Read more

›