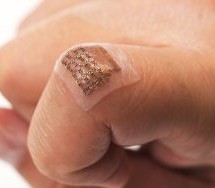 Scientists at the University of California San Diego created a new wearable ultrasound patch that non-invasively monitors blood pressure in arteries deep beneath the skin such as the jugular vein and carotid artery. The new patch could be helpful in detecting cardiovascular problems earlier on and with greater precision. In a proof-of-concept study, the patch performed as well as some invasive means to meas ...
Read more

›
Rk Clean Air is a gas responded device that is capable of monitoring gas leakage, smoke, and carbon monoxide leakage in the home. According to the National Fire Protection Association, "Three of every five home fire deaths resulted from fires in homes with no smoke alarms (38%) or no working smoke alarms (21%) and the death rate per 100 reported home fires was more than twice as high in homes that ...
Read more

›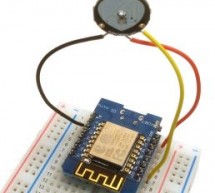 Pulse sensors have become popular due to their use in health-monitors like the Fitbit. The sensors used are cheap, simple and pretty reliable at getting a reasonable indication of heart rate in daily use. They work by sensing the change in light absorption or reflection by blood as it pulses through your arteries — a technique jauntily named photoplethysmography (PPG). The rising and falling light signal ca ...
Read more

›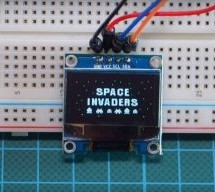 One thing we all always wish we could do when using any display is to load our own custom graphics, be it a logo, gif etc. In today's tutorial we will show how to do just that on an OLED display using an Arduino. OLED (organic light-emitting diode) display is a display based on light-emitting diode (LED) in which the emissive electroluminescent layer is a film of organic compound that emits light in respons ...
Read more

›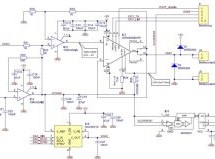 Modern battery operated portable devices use smart battery packs. Every new development of an electronic medical device must follow strict design flow defined by world-wide or local regulatory directives. The development process of any such device using smart battery pack requires specific operating conditions to meet the testing criteria. When smart battery pack is one of the main power sources the host sy ...
Read more

›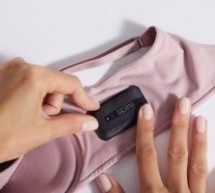 CAP-XX (LSE:CPX), developer of supercapacitors that deliver peak power to support or replace batteries, today announced that Spire has incorporated CAP-XX Thinline supercapacitors into the new Spire Health Tag to provide the peak power needed for delivering real-time wellness vibration alerts to consumers. Offloading this peak power role to the thin, flat supercapacitor allows Spire to keep the battery smal ...
Read more

›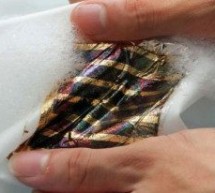 Scientists of Japanese research institute RIKEN and the University of Tokyo have successfully developed a product that allows solar cells to continue to provide solar power after being washed, stretched and compressed. Takao Someya of Riken Center for Emergent Matter Science, a designated national R&D Institute in Japan, led the research team. The research results were published in the journal Nature En ...
Read more

›
HeartyPatch is a completely open source, single-lead, ECG-HR wearable patch with HRV (Heart Rate Variability) analysis. It is based on the popular ESP32 system-on-a-chip. By using low-cost, highly-integrated components, we are able to keep the BOM's cost low, while the simplicity of the circuit design means future expansion will be easier. HeartyPatch can be used both as a lifestyle device for managing fitn ...
Read more

›