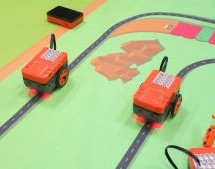 We've seen countless different robot kits promoted for STEM education, every one of which can perform the robotic "Hello World" task of line following. Many were in attendance at Maker Faire Bay Area 2019 toiling in their endless loops. Walking past one such display by Microduino, Inc. our attention was caught by a demonstration of their mCookie modules in action: installing a peripheral module took less th ...
Read more

›
Our Kickstarter campaign has ended, what a journey!  Thank you SO MUCH to each and every one of you, you have been a huge part of the next step for Technology Will Save Us.  We're now busy producing your Movers, painting rainbow snap bands, packaging everything and getting the coding platform ready for your awesome inventions!  You can stay up to date with the Mover journey by signing up to our email update ...
Read more

›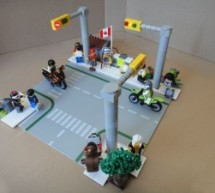 Video not playing? See it on YouTube: http://www.youtube.com/watch?v=q0tiiWwC6Zo Background Every Christmas we set up a large LEGO train layout in a section of the living room. This year, I ended up winning an eBay auction for a number of older-model LEGO road plates, one of which included a T-intersection. At about the same time, I saw a web magazine article on how to get started programming an Arduino emb ...
Read more

›