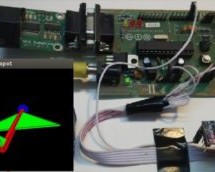 In this post, I will be reviewing a few basic IMU (Inertia Measurement Unit) sensors that are compatible Arduino. I will also give a short tutorial for interfacing an Arduino with the best IMU sensor available. IMU sensors like the MPU 6050 are used in self-balancing robots, UAVs, smartphones, and more. IMU sensors are one of the most common types of sensors used today in all kinds of electronic gadgets. IM ...
Read more

›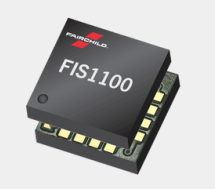 World's first consumer IMU to provide pitch, roll, and yaw specifications, includes proprietary AttitudeEngine motion processor for longer battery life, simpler adoption and enhanced user experience SAN JOSE, Calif. – June 16, 2015 – Fairchild (NASDAQ: FCS), a leading supplier of high-performance semiconductor solutions, today launched the FIS1100 6-axis MEMS Inertial Measurement Unit (IMU), the company's f ...
Read more

›
I'm working on a project that requires full orientation information, so I built an Inertial Measurement Unit from scratch. I really like the 9DOF IMU board that Sparkfun makes - the calibration code that comes with it is fantastic - but I wanted to redesign the board so that it could be made at a much lower price using a single-sided PCB mill. I think the electronics come out to about $20 for this project. ...
Read more

›