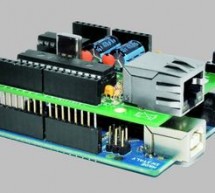 Arduino Kits can be merged with the Arduino Ethernet module is based on the materials used in the design of the PCB DIP ENC28j60 SMD No 3 .3V regulator is used for the material,... Electronics Projects, ENC28j60 Ethernet Module For Arduino Kit "analog circuits projects, arduino projects, microcontroller projects, " Arduino Kits can be merged with the Arduino Ethernet module is based on the materials used in ...
Read more

›
In a previous article we showed you how to control digital pins over over serial, and showed how such a simple thing can be so powerful. One major downfall with that is you need to be nearby to send commands… So today we are going to look at doing the same thing, but this time we will be doing it over the internet using the Arduino Ethernet Shield. As per our usual style, I am going to make this as simple a ...
Read more

›
Yesterday we covered how you would go about controlling pins of your arduino over the internet using the Arduino Ethernet Shield set up as a server. Today we are going to take a look at using the shield as a client to get information off of a web page, and report back. I used this method a few months ago when I made the Nixie Twitter follower counter dubbed Twixie. The ethernet shield can be used to access ...
Read more

›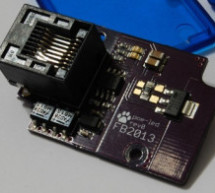 The TPS2378 is an IEEE802.3at (Power over Ethernet) Powered Device controller, featuring internal pass MOSFET for loads up to 25.5W, Type 1 (a.k.a. 802.3af) compatibility and auxiliary power source support. The IC is normally used together with a DC-DC step down regulator to power a network device (the PD) from a PoE compliant switch or injector (the PSE). A proper 802.3at device requires an isolated power ...
Read more

›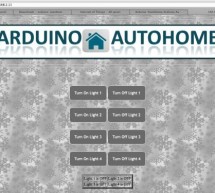 This is Open Source Home Automation Project based on Arduino Uno and Arduino Wiznet based Ethernet shield. How Does it Work The main brain for this project is Arduino UNO Board along with Arduino Ethernet Shield to give it a wireless connectivity.Arduino runs a code to control a Relay board according to the input and also serves a web page through which respective output to the relay board can be controlled ...
Read more

›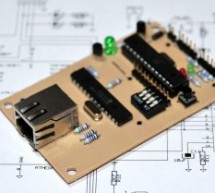 I love the Arduino as a simple and accessible controller platform for many varied projects.  A few months ago, a purchased an Ethernet shield for my Arduino controller to work on some projects with a mate of mine - it was a massive hit - for the first time, I could control my projects remotely using simple software. That got me thinking - The Arduino costs about $30AUD, and the Ethernet board cost about $30 ...
Read more

›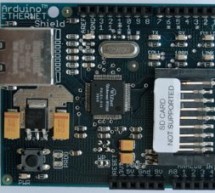 Overview The Arduino Ethernet Shield connects your Arduino to the internet in mere minutes. Just plug this module onto your Arduino board, connect it to your network with an RJ45 cable (not included) and follow a few simple instructions to start controlling your world through the internet. As always with Arduino, every element of the platform – hardware, software and documentation – is freely available and ...
Read more

›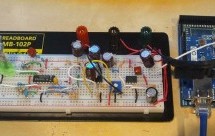 Have you ever wanted to impress your friends by saying something crazy like, "I think there's going to be an earthquake soon" moments before an earthquake hits? Or do you just want some warning, a few seconds that could save your life. This project will allow you to hook up a seismic sensor to a router through the Ethernet shield and host a webpage off of the SD card on the shield. This webpage will then di ...
Read more

›
Economical alternative to original Arduino ethernet shields, allows data rates up to 10 Mbps and is achieved with a traditional assembly components. One of the most interesting shield that you can mount on the Arduino platform is certainly the ethernet shield, because enable numerous networking applications such as remote control of systems and users, web access and publication of data, and more yet, the si ...
Read more

›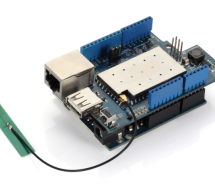 Web site: http://www.dragino.com/products/yunshield/item/86-yun-shield.html Project Summary: The model of this shield named Yun Shield, the feature of this shield is as its name. User can add this shield into Arduino (Leonardo, UNO, MEGA2560 etc) and "turn" the Arduino into device which has similiar features as Arduino Yun: support remote upgrade and use the Bridge library. With this shield, user can easy t ...
Read more

›