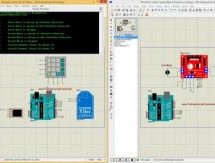 Hello friends, I hope you all are doing great. In today's tutorial, we are gonna design a project named DC Motor Control using XBee & Arduino in Proteus ISIS. I have shared the complete code and have also explained it in detail. You can also download the complete working Proteus Simulation given at the end of this tutorial. In this project, I have designed two Proteus Simulations. The first Simulation i ...
Read more

›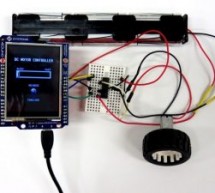 In this project, we will learn how to control the speed and direction of a DC motor via I/O ports with PWM output capability, a L293D quad half-h drivers IC and 4D Workshop widgets. In its simplest form, a DC motor has two wires which is connected to a power supply. Depend on whichever way current flows in the DC motor, this will determine the direction in which the motor will spin. Motors are often used in ...
Read more

›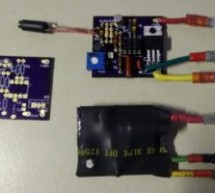 Unhappy with a headlight modulator I purchased, I decided to make my own. Even though it would be a trivial programming project to use an Arduino Teensy or similar to do this, I decided to do it the "old fashioned" way, using a 555 timer. The 555 is a clever chip; not only will it supply the oscillator for the flashing effect, it has a reset pin that can be used to force the output to a known state (low) wh ...
Read more

›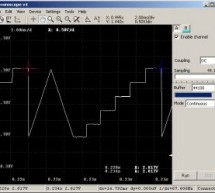 This USB sound card that presents itself as C-Media is one of the cheapest sound cards available with price $1.1-$2 depending on vendor. Device markings: HX2010-0705, production date 40th week of 2013 (or later?). Device enumerates as composite device: sound card + HID input. HID input part is used for audio volume and mute control and it functionality is slightly broken - same as with multimedia keyboard i ...
Read more

›
company UNI-Trend is a near relative to the UT203. multimeter. Already UT203 provides a lot of user comfort and a very pleasant feature - measuring of a DC current without interrupting a measured circuit. However UT204 is different from its "weaker" brother in one essential thing - it enable measuring of a true RMS value of alternating signals (TRMS). As we know, usual multimeters usually deploy a simple re ...
Read more

›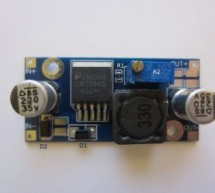 LM2596 based step-down DC-DC converter modules can be bought on eBay quite cheaply for around a dollar each. But how do they perform? Is it safe to use it to power your design? Let's find out. According to TI's website, these LM2596 step-down (buck) regulators are sold for $1.8 each for a quantity of a thousand. So how a finished converter could be sold for just above a dollar each is quite a mystery to me. ...
Read more

›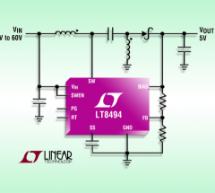 Features Low Ripple Burst Mode® Operation: 7μA IQ at 12VIN to 5VOUT Output Ripple (<10mV Typ.) Dual Supply Pins: Improves Efficiency Reduces Minimum Supply Voltage to ~1V after Start-Up to Extend Battery Life Wide Input Voltage Range of ~1V to 60V (2.5V to 32V for Start-Up) PG Functional for Input Supply Down to 1.3V FMEA Fault Tolerant in TSSOP Package Fixed Frequency PWM, SEPIC/BOOST/FLYBACK Topologies ...
Read more

›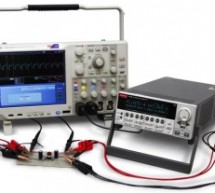 DC-DC converters are widely used components that convert DC power from one voltage to another, producing a regulated output voltage. These devices are used in many electronic products, including laptops, mobile phones, and instrumentation. Like any device, DC-DC converters need to be characterized by manufacturers and by engineers evaluating them for a design. Given the increased pressure to develop product ...
Read more

›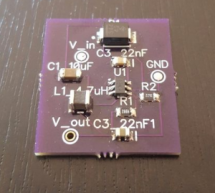 Alright! So hello everyone! Long time user, follower, commenter but first time iblest here! So for my first instructable I thought I'd share a recent simple project I made; a Buck Converter. Buck Converters are great! I use them all over the place in many of my nerdy, techy, geeky hobbiest projects. They also can commonly be referred to by other names, a DC-DC converter or a switching regulator. Essentially ...
Read more

›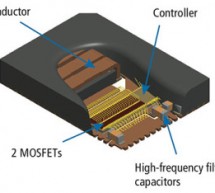 Such is the popularity of DC-to-DC voltage converters ("switching regulators")––due to their high efficiency across wide input- and output-voltage ranges––that chip makers have focused a lot of research dollars on squeezing the essential components of the devices into modules. These modules typically include pulse-width-modulation (PWM) controllers and switching elements in a single, compact package, easing ...
Read more

›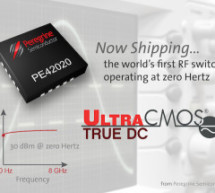 Key Features: High power handling 30 dBm @ DC 36 dBm @ 8 GHz Maximum voltage (DC or AC peak): ±10V on the RF ports Total harmonic distortion (THD): –84 dBc Configurable 50Ω absorptive or open reflective switch via a single pin (LZ) Packaging – 20-lead 4 × 4 mm QFN Description: The PE42020 is a HaRP™ technology-enhanced SPDT True DC RF switch that operates from zero Hertz up to 8 GHz with integrated RF, anal ...
Read more

›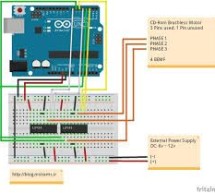 In this post I will describe the hardware and the software part of a project involving the use of BLDC (Brushless DC) motor salvaged from a broken XBox 360. This is a second installment in the series of posts related to Arduino and brushless DC motors. Please see the first part for a bit of info on the theory behind the commutation sequence. Once you understand the commutation sequence for the particular de ...
Read more

›