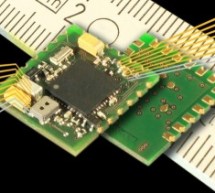 Modul USM-MEMS-VOC is based on the innovative and highly stable TGS 8100 MEMS semiconductor sensor TGS8100 from Figaro. In the presence of detectable gas, sensor resistance decreases depending on gas concentration in the air. New technology allows very rapid response to gas concentration change. The USM-MEMS-VOC reacts within 8 seconds.   The module evaluates ratio of sensor resistance in clean air (base le ...
Read more

›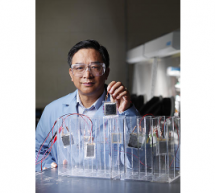 Dendrites – thin conductive filaments that form inside lithium batteries – reduce the life of these cells and are often responsible for them catching fire. Scientists working at the Pacific Northwest National Laboratory (PNNL) of the US Department of Energy claim to have produced a new electrolyte for lithium batteries that not only completely eliminates dendrites, but also promises to increase battery effi ...
Read more

›
f you've ever wanted the ability to use some form of hardware-based authentication in your projects then this is the board to do it with. The Parallax RFID (Radio Frequency Identification) reader is super easy to configure. It only takes four wires! It uses serial protocol to transfer information from RFID cards to the Arduino. This project is a quick introduction to using this RFID reader with the Arduino ...
Read more

›