I have been an electronics hobbyist for many years and have always stuck with through-hole components when making a project. However as time goes by, not only are more and more components are becoming available only in SMD (surface mount device) but also more interesting projects are also SMD based. There are several options for doing your own SMD soldering: Hand Soldering - Using a fine-tipped soldering ir ...
Read more

›
Welcome to the never ending saga of Andy and his reflow controllers. About a year ago I published a project writeup showing how I built a PID-based reflow controller. It featured a 640×360 graphical LCD from the Sony U5 Vivaz mobile phone and was all-surface mount. It worked well and continues to serve me well to this day but I always thought that there were improvements that I could make in several areas. ...
Read more

›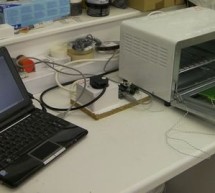 Introduction This page describes how to reflow solder surface mount printed circuits using a cheap toaster oven. It owes a great deal to Nophead's Cooking with Hydraraptor blog post. The picture shows Sally Bowyer (Director, RepRapPro Ltd) preparing components for soldering in the oven. For more instructions on this see the video at the bottom of this page. Safety This uses mains electricity, which will kil ...
Read more

›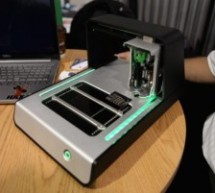 Typically when electrical engineers wants to make a new circuit board, they need to send their design files to a manufacturer and wait for it to be produced and mailed back. Hardware startup Voltera aims to expedite this process by putting it in on your desk with its V-One consumer circuit board printer. Winners of the $50,000 TechCrunch "Hardware Battlefield" at CES 2015, the Haxlr8r alumnus Canadian team ...
Read more

›