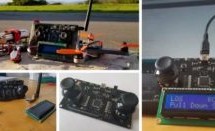 Schindler Technologies is "a group of highly skilled aerospace engineers, PCB designers and tinkerers who love constructing Arduino projects." The group developed a Pilot Remote Control that has the look and feel of an RC controller, able to control Arduino projects from a distance of 1500 meters. The project is running a Kickstarter campaign to fund initial components. The controller is built around the NR ...
Read more

›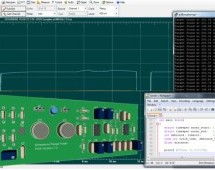 When I started my career in control systems I was fascinated with the many different ways that machines could be interfaced to the environment they operated in. Limit switches (electrical and optical), encoders, resolvers, strain gauges, thermocouples... the control system engineer had a long list of sensors to choose from. And the list has grown even longer following successful innovations in micro machini ...
Read more

›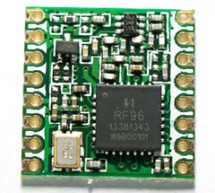 Extraordinary price-attractive modules from company HOPERF Micro-electronics specializing to RF modules and a wireless signal transmission were introduced to you in our article HOPERF - universal RF modules for surprising prices. This time we come with a novelty - module RFM95SW with a "LoRa" suffix, indicating membership with a "Long Range" family of modules. Long range of HopeRF LoRa modules is reached by ...
Read more

›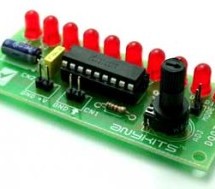 This project is a Variable Range LED voltmeter. Description This is a variable range LED bar graph voltmeter project. It is a simple and less expensive project that displays voltage of a given source with the help of 10 LED's. The project is based on the famous LM3914 IC from Texas instruments. Working The project is used as a Variable Range LED Voltmeter. The LED's indicate the range of the input voltage a ...
Read more

›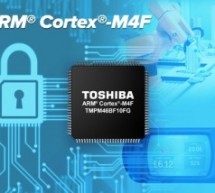 Toshiba Electronics Europe has announced a new ARM® Cortex®-M4F based microcontroller for use in secure systems control. The TMPM46BF10FG expands Toshiba's existing TX04 range and adds a selection of enhanced security features, ideally suited to applications in Internet of Things (IoT) devices, energy management systems, sensor technology and industrial equipment. Users of secure communications control syst ...
Read more

›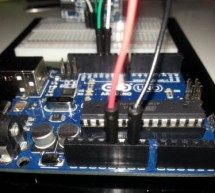 his is a preliminary instructable that will take you through the steps I took to get the SR04 ULTRASONIC SENSOR  connected  and working to the Arduino. It will then be incorporated to my mini environment monitor.  Eventually, if it all fits, it will end up in a Startrek  toy tricorder casing I found in my junk box.. Step 1: Connecting the SR04 Ultrasonic Sensor to the Arduino Step 2: Parts List 1           ...
Read more

›