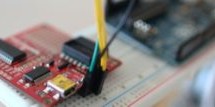 The following code and library are compatible with arduino software 1.0+ ONLY. You can download the newest version of the arduino software here. When you start to talk about biometrics in electronics, heart-rate is usually the first thing to come up. And why not? I think it is often the thing we are most aware of changing when we get excited, nervous, are being active, or very calm. There are several ways o ...
Read more

›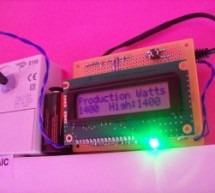 I have just recently had solar pv installed, mainly to future proof my energy costs, I do not expect it to be like drilling for oil in my back garden, however the return looks to be encouraging. The install gives you another single unit meter, from this you will see the total amount the panels produce, but that is about it. I wanted to know how much the production was as it was happening, I discovered the l ...
Read more

›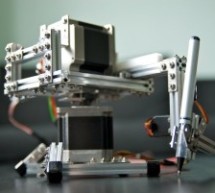 The project A polar plotter is a plotter with a rotating, extendable arm. Its characteristics differ greatly from those of a traditional plotter, which in most areas have a superior design. You could say the polar plotter is more portable or something, but mainly I made this one because it was more of a challenge. The code The code of this project is divided into two parts. One is the Arduino project that c ...
Read more

›