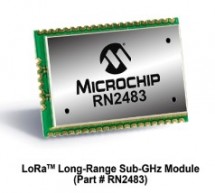 Microchip Technology Inc., has announced the first in a series of modules for the LoRa technology low-data-rate wireless networking standard. The system is designed to allow Internet of Things (IoT) and Machine-to-Machine (M2M) wireless communication offering a range of more than 10 miles (suburban), a battery life of greater than 10 years, and the ability to connect millions of wireless sensor nodes to LoR ...
Read more

›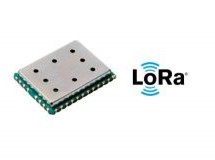 The only available radio chip for LoRa on the market has been the SX1272/76 from Semtech up to now. Things have changed and company IMST came up with the new type of radio chip SX1280 which can work on 2.4GHz band and decided to use this chip for their new LoRaWAN Long Range module, the iM282A-L. The iM282A-L is a compact and low-cost radio module that operates in the 2.4 GHz frequency band and combines the ...
Read more

›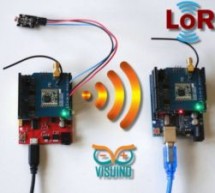 There are many wireless communication options when connecting Arduino boards. One of the most popular ones is the Wi-Fi. It works well at small distances, and around Wi-Fi hotspots, however when the modules need to connect over long distance at areas where Internet is not present, Wi-Fi is not an option. Luckily there is a great and easily available alternative - the LoRa (Long Range Wide-area network) modu ...
Read more

›