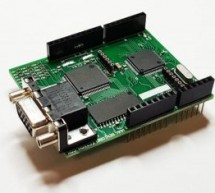 Arduino is pretty much famous for the numerous shields it has. These plug-and-play shields make our life a lot easier while working on some complicated projects. Among all other shields, graphic shields are getting more and more popular. A graphic shield lets you show text, numbers, shapes, and even small images on a screen, using Arduino. VGADuino-II is a new graphic shield which lets you use your TV or an ...
Read more

›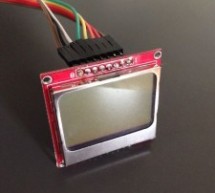 Okay, here's the deal. There are some tutorials on youtube showing how to get graphics to show on the nokia 5110 and that's great. If you just want a simple way to do that, go and watch them instead but there are a few problems I see, 1. There are none for mac. I am using a mac and everyone in the videos are using a windows. 2. Sometimes I just wanna go to the computer and search up how to make some graphic ...
Read more

›
For those of you who remember the eighties, this will no doubt bring back fond memories when every piece of audio equipment in the known universe was at the time equipped with a plethora of LEDs. More specifically the ubiquitous Graphic Equaliser or 'Graphic EQ'. This Instructable is centred around the MSGEQ7 to create a simple 2 Channel Graphic EQ (actually a simple spectrum analyser) and documents my firs ...
Read more

›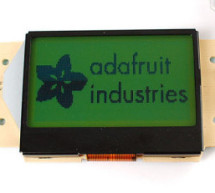 What it is... Type: Graphical (128x64) monochrome LCD with LED backlight Interface: Serial / SPI This is a good time to read the datasheet Available from: Adafruit, of course! Introduction: This mini-tutorial will go through the process of setting up a ST7565 LCD. These LCDs are   graphical which means they can display pixels, not just text. This type of LCD in particular has 128x64 pixels, which appear dar ...
Read more

›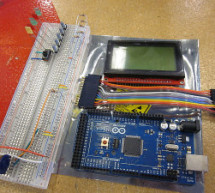 Displays are always nice. So far I've just been demonstrating how to use 7-segmented displays to display numbers using very few resources. But what if you want to display text? Or pictures? Or both? Well in order to do that, you're going to need a simple LCD screen. Now there are simple led screens out there right now which work on serial communication and only display text. That might be good enough for yo ...
Read more

›