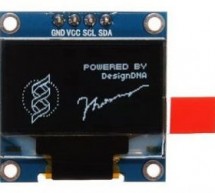 Introduction Sometimes it may be necessary to use a display when making a hardware project, but one confusing thing is the size of the display and the required pins to control it. This tutorial will show you how to use a small I2C OLED display with Arduino using only two wires. Geekcreit 0.96 Inch I2C OLED Display Module The display used in this tutorial has a very small (2.7 x 2.8cm) OLED screen, that is s ...
Read more

›
This instructables show how to test ESP board on bread board without soldering, especially for ESP-07 and ESP-12(E) and may be ESP-03. ESP board most require 2 mm pitch connector but most bread board are 2.54 mm pitch, It need some tricks on connect between ESP board and bread board. Step 1: Preparation 2 mm pitch male pin connector with 14 or more positions, e.g. http://www.digikey.com/product-detail/en/3m ...
Read more

›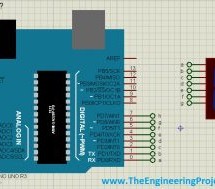 Hello friends, today we are gonna have a look on how to interface Seven Segment with Arduino in Proteus. In my last post, I have posted an Arduino Library for Seven Segment Display, which is designed by our team and is quite basic in functionality. So, if you haven't checked that post then first of all check that one and download the Arduino Library for Seven Segment Display as I am gonna use that library i ...
Read more

›