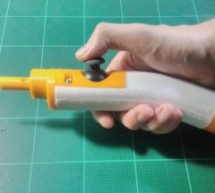 Makers and hobbyists searching for a new Arduino project to keep them busy this weekend may be interested in a 3D printed DIY Arduino electric screwdriver created by "Progress Thailand". The DIY electric screwdriver is fitted with a 9 g Micro server which has been modified for continuous rotation and connected to an Arduino Nano. As you can see from the image above the electronics have then been housed in a ...
Read more

›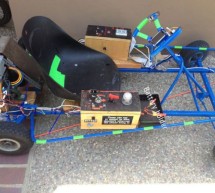 Hello everyone! As the title says, I built an electric go kart which is powered by arduino! Here's a quick video to make you certain that this is the next thing you're going to build. NEW VIDEO! Made for the Boca Bearings Innovation contest- please vote for me when it starts in September! (Old video for reference: http://tinypic.com/player.php?v=w8x2s9&s=8) My background: I'm a 15 year old high school s ...
Read more

›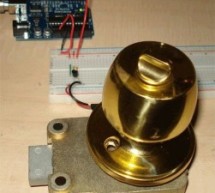 This is a instructable for a very simple Arduino controlled electric lock. The key idea here is to be very simple as this was more of a proof of concept prototype type of thing. The Arduino is used as a switch to control the lock itself, and is set to interface with a Computer. The Computer sends serial data to the Arduino in which allows the electronic lock to be opened. The Computer itself allows many dif ...
Read more

›