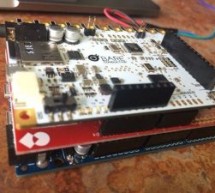 It's a dimmer switch! Create your own touch interface for controlling your Philips Hue lights using Bare Conductive's conductive paint. Things used in this project Hardware components Andium Anduino WiFi × 1 Bare Conductive Touch Board × 1 Philips hue × 1 Bare Conductive Electric Paint 50ml × 1 SparkFun Logic Level Converter - Bi-Directional × 1 Arduino Due × 1 Software apps and online services Arduino IDE ...
Read more

›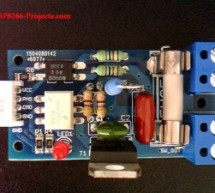 General considerations:      There are several types of dimmers generally available. These are used for resistive, and inductive loads, such as incandescent,cold cathode and low voltage (inductive) lamp sources. Note that not all electronic transformers used for low voltage lamps are suitable for dimming by Triac or Thyristors dimmers. In case of Thyristors you need 2 of them as Thyristor is a Unidirectiona ...
Read more

›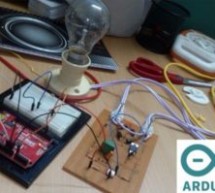 Ever wondered how to bring an Arduino board into your daily life? We often adjust the display brightness of our mobile phones to suit to our need. With this project, you can do that for your bedside lamps or any other lighting at home. We are going to teach you how to make an Arduino lamp dimmer. Using this project, you can control the brightness of your table lamp according to your needs and start building ...
Read more

›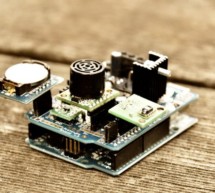 I have been working on this project for a while and whilst it is still under development I decided to write a short guide after several requests to do so. The dimmer uses an interrupt driven XL-Maxsonar EZ1 ultrasound range finder to measure the distance between the sensor and your hand. By moving your hand up and down over the sensor you can increase or decrease the amount of light emitted by the connected ...
Read more

›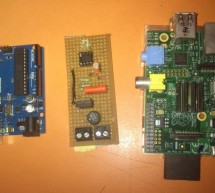 Dimmer With  MOSFET This circuit shows that dimmers intended for use at mains voltage do not always have to contain a triac. Here, a MOSFET (BUZ41A, 500 V/4.5A) in a diode bridge is used to control the voltage across an incandescent bulb with pulse-width modulation (PWM). The power supply voltage for driving the gate is supplied by the voltage across the MOSFET. add on board: raspberry pi diy add-on board S ...
Read more

›
 glossary A B C D E F G H I J K L M N O P Q R S T U V W X Y Z A ACCELEROMETER: tutorial on using the Memsic 2125 accelerometer with Arduino/Freeduino ACCELEROMETER: another post on using the Memsic 2125 Rad*o Sha*k variant accelerometer with Arduino/Freeduino ACCELEROMETER: article on using the LIS3LV02DQ 3-axis accelerometer with Arduino/Freeduino ACCELEROMETER: an excellent article on using the ADXL330 wi ...
Read more

›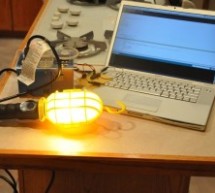 This example shows how to send data from a personal computer to an Arduino board to control the brightness of an LED. The data is sent in individual bytes, each of which ranges in value from 0 to 255. Arduino reads these bytes and uses them to set the brightness of the LED. You can send bytes to the Arduino from any software that can access the computer serial port. Examples for Processingand Max/MSP versio ...
Read more

›