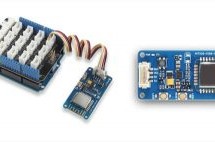 Over the last few years, we've seen the value of putting tiny WIFi-enabled microcontrollers on a module that costs a dollar or two. Those smart light bulbs in your house probably have an ESP8266 in them, and you can build a WiFi-enabled anything with one of these chips for next to no money. Now there's a new module that takes the design philosophy of, 'a reasonably powerful microcontroller, on a module, tha ...
Read more

›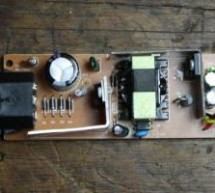 Introduction Power supplies are everywhere these days. With the advent of switching power supplies, the cost of high-current supplies has radically dropped. Maybe you've noticed how the large, heavy, wall-wart style adapters are no longer lurking around your baseboards, falling out of their sockets? Or occupying several of your valuable power-strip positions? But not all power supplies are created equal. Wh ...
Read more

›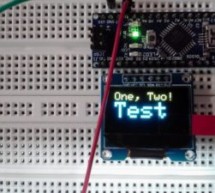 I like cheap electronics for playing. Cheap is good for budget conscious hobbyists and China is delivering lots of toys for playing - one being the inexpensive "mono" OLED displays.  The single-color displays often come in a dual-color implementation where the top row of pixels are one color and the remaining majority of the lower pixels are another color.  These dual-color units allow the title information ...
Read more

›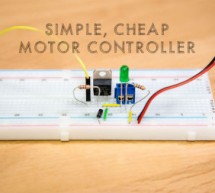 I've used this simple circuit several times to drive motors (like in my Stair Climbing robot) as well as solenoids. I originally picked it up from this instructable which is focused on controlling a solenoid. I wanted to isolate this circuit in its own Instructable as a motor driver so I could easily reference it from other future instructables and also provide example code to show how to use it in this man ...
Read more

›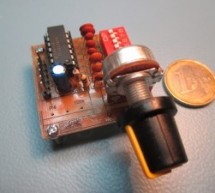 Function generator is a rely useful tool in the lab, a simple version can be build at home, there's a lot of examples on the Internet, some are much more complex and powerful, but this one is intended to be really simple and cheap. It can be also built-in in some bigger projects that also requires a generator. The generator can output (only) square signal with adjusted frequency and pulse width. The amplitu ...
Read more

›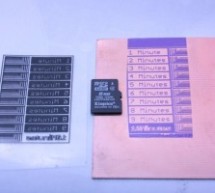 What do PCB production and fake fingernails have in common? They both use UV light sources of high intensity and, as luck would have it, those light sources have exactly the same wavelength. Only the ones for PCB production are usually quite costly and the ones for fake fingernails are a bit more competitively priced. This instructable is about how to use such a device to build a low cost light source, suit ...
Read more

›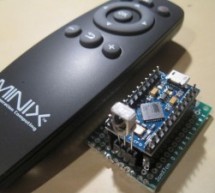 During presentations, I avoid being stationary and generally like to walk around in order to increase the interaction between me and the audience. However, I am constantly being faced with the burden of having to go back to the laptop, in order to change a slide or tell a person sitting by the laptop to do that. Not cool! This problem is usually solved by devices, called remote clickers or wireless presente ...
Read more

›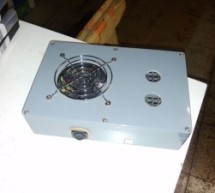 thank you you helpen me a lot just by opening that instructable !! now enyoy my instructable. this is my first instructable. i show you updates on my cnc machine which will cost about 200 euro's for still decent quality. don't hate if you dont like this instructable, I'm just an 18 years old student from belguim sharing his ideas and creations whith other people. becous i think working together and sharing ...
Read more

›