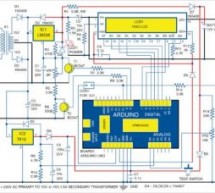 The circuit presented here can automatically charge a 12V, 7Ah battery, or above. Special features of the charger are as follows. It automatically controls the charging current as per the status of the battery. Battery voltage level as well as charging status are indicated on the LCD display. The charger maintains float voltage, if battery is fully charged. Arduino identifies status of the battery connectio ...
Read more

›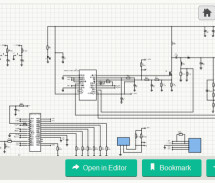 A battery charger is a device used to energize a rechargeable battery by driving an electric current through it. The charging protocol depends on the size and type of the battery being charged. Some battery types have high tolerance for overcharging and can be recharged by connection to a constant voltage source or a constant current source; simple chargers of this type require manual disconnection at the e ...
Read more

›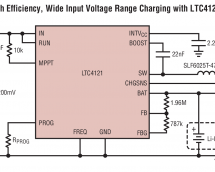 Features Wide Input Voltage Range: 4.4V to 40V Temperature Compensated Input Voltage Regulation for Maximum Power Point Tracking (MPPT) Adjustable Float Voltage 3.5V to 18V (LTC4121) Fixed 4.2V Float Voltage Option (LTC4121-4.2) High Efficiency: Up to 95% 50mA to 400mA Programmable Charge Current ±1% Feedback Voltage Accuracy Programmable 5% Accurate Charge Current Thermally Enhanced, Low Profile (0.75mm) 1 ...
Read more

›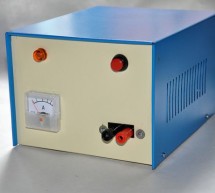 Simple Automatic Car Battery Charger This is modified version of commonly available automatic car battery charger system. I obtain original layout of this charger from one of the commercially available Chinese car battery charger and modified some of the sections of original schematic to improve the performance and stability of the system. This charger is mainly based on LM311 comparator and 2 ×12V 4A trans ...
Read more

›