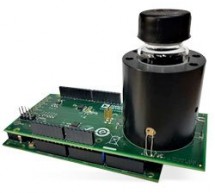 Analog Devices EVAL-CN0409-ARDZ Arduino Shield uses the ADPD105 photometric front end and a network of 860nm Infrared emitters and silicon PIN photodiodes to produce a water turbidity measurement system. The system can measure low to high water turbidity levels ranging from 0FTU to 1000FTU. The IR LED, and photodiode network is managed in such a way that it can carry two of the most recognised turbidity mea ...
Read more

›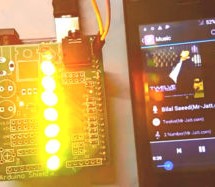 VU Meter or Volume Meter is very popular and fun project in Electronics. We can consider the Volume Meter as an Equalizer, which is present in the Music systems. In which we can see the dancing of LEDs according to the music, if music is loud then equalizer go to its peak and more LEDs will glow, and if music is low then lesser number of LEDs shall glow. Volume Meter (VU) is an indicator or representation o ...
Read more

›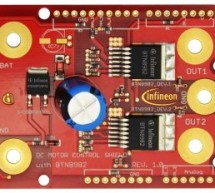 Infineon have announced two shields for the Arduino development environment. The RGB LED Lighting Shield (shown left) provides three independent output channels with a DC/DC LED driver stage to give flicker-free control of multicolor LEDs. It is fitted with an XMC1202 microcontroller using a Brightness Color Control Unit (BCCU) to help off-load time-critical events from the Arduino processor. The Shield can ...
Read more

›