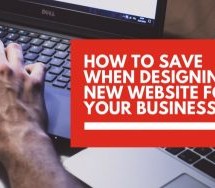 If you're starting a new business, you're going to need a website. Whether you're selling online or mainly going to be dealing with the public face-to-face, a strong online presence is imperative. Along with being active on social media and listing your business in online directories, your website will be the central part of your online presence and provide your existing and potential customers with importa ...
Read more

›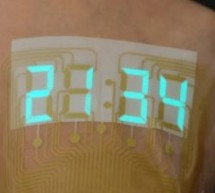 Unique stretchable electroluminescent stopwatch that sits on the skin like a tattoo has been developed providing an easy way to monitor data from the back of your hand. New research into alternating-current electroluminescent (ACEL) display technology has taken the concept one step closer to reality. While most displays require well over 100VAC to produce sufficient brightness, scientists have wor ...
Read more

›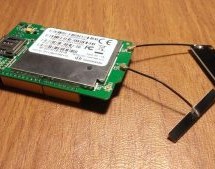 If you work in a company that has a website, you know how important it is that the website always be up and running. That's why you constantly see "99.99999% reliability!" all over the fancy server hosting sites. A website can't make money if the system is down, so knowing when that happens and reacting quickly is super important. In this Instructable, we will use the LinkIT ONE board to make an alert syste ...
Read more

›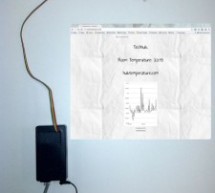 This is how to push high resolution real-time data from Arduino-based temperature sensor to your web page without any server-side coding. Arduino is a great device for collecting, storing and transferring data from various sensors but there are times you need to make your data accessible from any place over the internet, like I did for room temperature in my study. That's when this solution may come handy. ...
Read more

›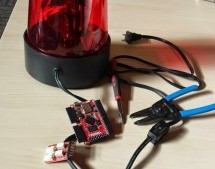 If your website goes down, you want to be the first to know. Make it obvious when there's a problem by hooking up a big alarm light to a Tessel, which will ping your website every few seconds to check for trouble. Continuously off: all is well Continuously on: website being monitored is down Two-second bursts (on or off): system error; monitoring isn't working (reset the Tessel) For more detail: Webs ...
Read more

›
 glossary A B C D E F G H I J K L M N O P Q R S T U V W X Y Z A ACCELEROMETER: tutorial on using the Memsic 2125 accelerometer with Arduino/Freeduino ACCELEROMETER: another post on using the Memsic 2125 Rad*o Sha*k variant accelerometer with Arduino/Freeduino ACCELEROMETER: article on using the LIS3LV02DQ 3-axis accelerometer with Arduino/Freeduino ACCELEROMETER: an excellent article on using the ADXL330 wi ...
Read more

›