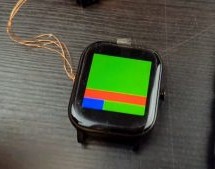 [Aaron Christophel] has been busy, he picked up a P8 smartwatch of the type that many of you will no doubt have seen. They cost almost nothing and do almost… nothing. In all fairness, they do connect to your phone using Bluetooth LE courtesy of a chip from Nordic (the NRF52832), and they can do several simple tasks. But they don't run applications in the way an Android or Apple watch does. [Aaron] wants to ...
Read more

›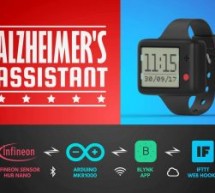 A smartwatch with fall and location detection, reminders and more, designed to help you or your loved one with Alzheimer's! Story 1 in 9 people aged 65 and older has Alzheimer's disease Family caregivers spend more than $5000 an year caring for someone with Alzheimer's. For some families this means missing a vacation. But for others, it may mean going hungry These facts quoted straight from the Alzheimer's ...
Read more

›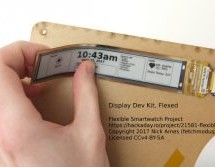 Description This project aims to build a thin, flexible smartwatch. It's wrap-around display and touchscreen will allow it to display more data at a glance than current devices. Besides telling time and displaying notifications, the watch will feature pulse rate, blood oxygen, and step sensors for health monitoring. Details Planned Features 180mm x 32mm x 2.5mm flexible silicone bracelet 4.9", 720x120 EPD ( ...
Read more

›
Step 1 Scavenging Parts What I'd like to do for this crazy/ambitions project is turn an old cell phone into a smartwatch. So obviously an old cell phone is required. The primary reason for this project is simply that I had an old cell phone laying around and wanted to find a creative way to repurpose it. The one I had is a Nokia 1100, but most other old cell phones would work, so long as you can find the sc ...
Read more

›
Description Recently I bought two ESP12e, wanted to see how those IoT things work. One thing I know for sure, they don't tolerate 12V 1A ;) yep fired one by accident ... I left with one working, trying to figure out what should I build with it. In the meantime was wondering should I by a smartwatch, do I really need one? What would I use it for etc... then start googling about it, check some stores at net, ...
Read more

›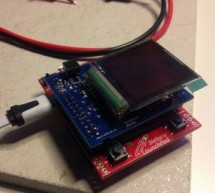 I have an issue with smart-watches. Watches in general fall into one of two categories: a tool to tell the time, or a fashion statement. Increasingly, I believe the latter category is larger than the first. With the advent of the iWatch, Pebble and the like, fashion and making a statement has moved into technology. It's not quite a new thing but nevertheless, it's something I'm not too fond of. My solution? ...
Read more

›