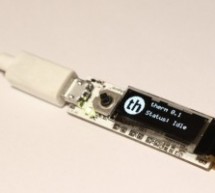 Therm is a very small PID controller with an OLED display, thermocouple interface, and USB port. It can switch an external solid-state relay for driving large loads, or a transistor for driving small loads. When attached to a computer, it enumerates as a USB serial port for easy control and logging of data. The design is based around a STM32F0 microcontroller and the MAX31855 thermocouple-to-digital IC (not ...
Read more

›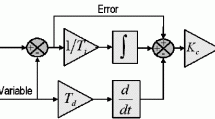 Overview Proportional-Integral-Derivative (PID) control is the most common control algorithm used in industry and has been universally accepted in industrial control. The popularity of PID controllers can be attributed partly to their robust performance in a wide range of operating conditions and partly to their functional simplicity, which allows engineers to operate them in a simple, straightforward manne ...
Read more

›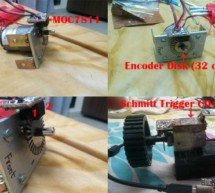 INTRODUCTION : The development of high performance motor drives is very important in industrial as well as other purpose applications.  Generally all high performance motor drives use quadrature encoders and PID control because of its simplicity and precise control.  The quadrature encoder acts as a feedback from the motor, it is connected to the microcontroller for furthur processing. With the use of Ardui ...
Read more

›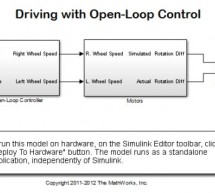 This example shows how to simulate a simple closed-loop control algorithm in Simulink and how to run it on an Arduino Mega 2560 board. Contents Introduction Prerequisites Required Hardware Task 1 – Build the Vehicle Task 2 – Build the Motor Controller Task 3 – Simulate Open-Loop Control Model Task 4 – Run Open-Loop Control Model on the Arduino Mega 2560 Board Task 5 – Simulate Closed-Loop Control Model Task ...
Read more

›