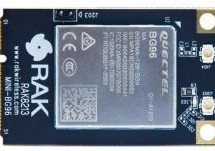 A China-based manufacturer called RAK Wireless has released the RAK833 LoRaWAN gateway module a couple months back. This has already been used hugely to create a gateway for 'The Things Network'. Now they're back with the new RAK8213, an NB-IoT and LTE Cat M1 module in the same mini-PCIe form factor as the RAK833. The RAK mini-PCIe card is constructed around the Quectel BG96 ...
Read more

›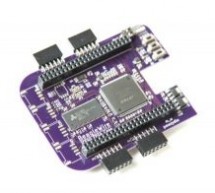 Beaglebone boards are low power open source single board computers created to teach open source hardware and software to makers. However, BeagleWire is a development platform designed for use with Beaglebone board. BeagleWire is a Beaglebone compatible shield based on the Lattice iCE40HX FPGA and is also an open source FPGA development board, a rare feature for FPGA boards. The BeagleWire's hardwa ...
Read more

›
(Taipei, Taiwan – April 24, 2018) – AAEON, a leading developer of industrial computers and intelligent retail systems, releases an updated version of its Intelligent Vending Development Kit. The kit is a complete hardware solution that makes it easier than ever before for retailers to implement the latest smart vending technologies. The kit includes a vending machine controller unit, a separate UP Board PC ...
Read more

›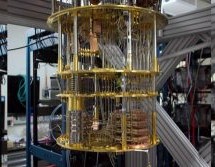 On Monday, March 05, 2018, research scientists from the Google Quantum Al lab whose goal is to build a quantum computer that can be used to solve real-world problems, presented their latest quantum processor called Bristlecone at the annual American Physical Society meeting in Los Angeles. Qubits or quantum bits are merely the quantum analogue of classical binary bits. Two of the most critical challenges re ...
Read more

›
AAEON, an award-winning developer of network devices and embedded computers, launches the VPC-5600S, a network video recorder (NVR) with a possible eight PoE ports, each supported by their own LAN chips. The VPC-5600S recently picked up coveted COMPUTEX d&i and Taiwan Excellence Awards, and AAEON network security division product manager Josh Chen has labelled it "the perfect surveillance system." AAEON ...
Read more

›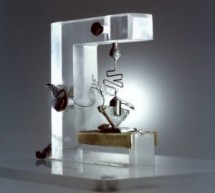 Its been 70 years since the fundamental building block of electronics was created, and it has been getting smaller, and better since then. The invention that won the Nobel prize for John Bardeen, Walter Brattain, and William Shockley in 1956 revolutionized electronics and made it into the IEEE milestone list. Before 1947 computers used vacuum tubes, which could be several inches long, consumed massive amoun ...
Read more

›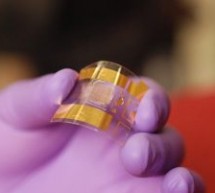 The transistor revolutionized the field of electronics, and paved the way for smaller and cheaper radios, calculators, and computers, among other things since its very first practically implemented device as a point-contact-transistor invented in 1947 and getting the Nobel Prize in Physics in 1956. Now, engineers from the University of Wisconsin-Madison (UW-Madison) have built the most flexible, fully-funct ...
Read more

›
We're used to our computers being powerful enough in both peripheral and processing terms to be almost infinitely configurable under the control of software, but there was a time when that was not the case. The 8-bit generation of home computers were working towards the limits of their capability just to place an image on a TV screen, and every component would have been set up to do just the job it was inte ...
Read more

›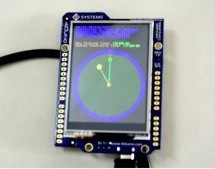 In this project, we will learn the basics of User Datagram Protocol (UDP). We will request and receive time from the NTP server using the above communication protocol. The 4Duino display is utilised to print the received time in both, digital and analogue clock format. Transfer of Data over Internet The 2 most common ways to transfer chunks of data (also known as packets) over the internet are Transmission ...
Read more

›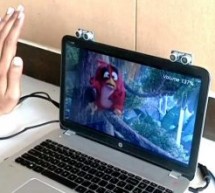 Recently Gesture controlled Laptops or computers are getting very famous. This technique is called Leap motion which enables us to control certain functions on our computer/Laptop by simply waving our hand in front of it. It is very cool and fun to do it, but these laptops are really priced very high. So in this project let us try building our own Gesture control Laptop/Computer by combining the Power of Ar ...
Read more

›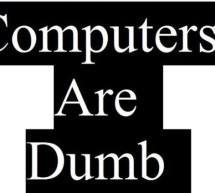 Objective: Overcome your fear of computers! If you can count to two, then you can master the basics of computers. If you think computers are smarter than you, you are wrong and I will prove it. For normal people, just follow the LOG: comments. Computers are dumb:  comments tell you the computer's point of view. For the GEEKS, hackers, programmers, experimenters, and Arduinoites add the GEEK comments for a m ...
Read more

›