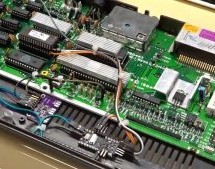 We're used to our computers being powerful enough in both peripheral and processing terms to be almost infinitely configurable under the control of software, but there was a time when that was not the case. The 8-bit generation of home computers were working towards the limits of their capability just to place an image on a TV screen, and every component would have been set up to do just the job it was inte ...
Read more

›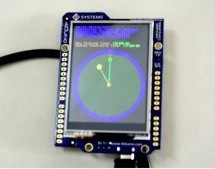 In this project, we will learn the basics of User Datagram Protocol (UDP). We will request and receive time from the NTP server using the above communication protocol. The 4Duino display is utilised to print the received time in both, digital and analogue clock format. Transfer of Data over Internet The 2 most common ways to transfer chunks of data (also known as packets) over the internet are Transmission ...
Read more

›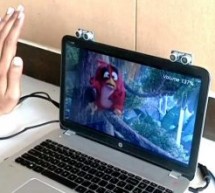 Recently Gesture controlled Laptops or computers are getting very famous. This technique is called Leap motion which enables us to control certain functions on our computer/Laptop by simply waving our hand in front of it. It is very cool and fun to do it, but these laptops are really priced very high. So in this project let us try building our own Gesture control Laptop/Computer by combining the Power of Ar ...
Read more

›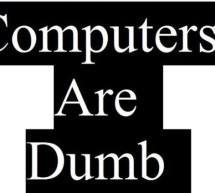 Objective: Overcome your fear of computers! If you can count to two, then you can master the basics of computers. If you think computers are smarter than you, you are wrong and I will prove it. For normal people, just follow the LOG: comments. Computers are dumb:  comments tell you the computer's point of view. For the GEEKS, hackers, programmers, experimenters, and Arduinoites add the GEEK comments for a m ...
Read more

›