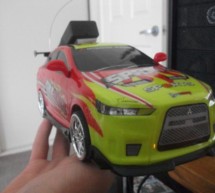 Required Parts: This project requires two Arduino boards which can be bought from http://www.adafruit.com/category/17 This project uses two Arduino Uno compatible boards. An L293D or other Dual H-Bridge Motor Driver chip will be needed to drive the motors of the RC car. This can be found here: http://www.adafruit.com/products/807 Finally, this project requires the RF transmitter (https://www.sparkfun.com/pr ...
Read more

›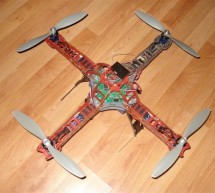 This project is a RC quadrotor helicopter (quadrocopter, quadcopter, quadricopter, etc). It's a RC helicopter that uses 4 rotors. You need some pre-requisite skills: How to use Arduino, enough to get started Soldering, wiring, basic electronic skills Basic hand tool operation A quadrotor helicopter flies with 4 spinning propellers on a + shaped frame. When one rotor spins faster than the rotor on the opposi ...
Read more

›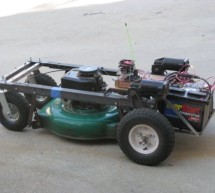 What this is: This instructable will show you how to make your Arduino into an R/C interface that you can use for just about anything requiring remote control. I will also show you how I built an R/C lawnmower using my Arduino, a cheap R/C transmitter and receiver pair, and a couple of electric-wheelchair motors from Ebay.  I have used this interface to control anything from basic LED's to Bipolar stepper m ...
Read more

›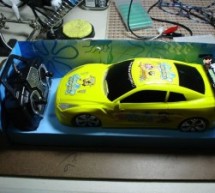 OBJECTIVE Cheap Chinese RC toy cars can be had for about 5 Euros in the local market. The wireless brains behind the majority of these cheap RC toys is a pair of very cheap ICs the TX2 and the RX2. Yup, that's what they are called. So this tutorial is focused on the TX2/RX2 based remote controlled toys. I bought one RC toy car a while ago and used the Arduino with an IR sensor to drive it. Then I figured wh ...
Read more

›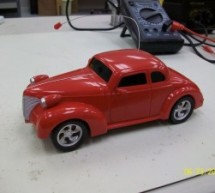 This instructable shows how to modify an inexpensive RC car so it can be controlled by an on-board microcontroller.  You can program the controller to make the car do any number of driving patterns and stunts.  Once you have the car being controlled from the on-board controller, you can add sensors for light and sound and make the car do things like line following. Step 1: Gather Materials and Tools I used ...
Read more

›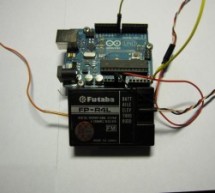 I recently dug up my old RC transmitter and receiver and thought "How can i control my arduino with this?" so i powered on my scope to see what was going on at the receiver. Sure enough, it was sending out the standard PWM signal that servos use. Now I just needed something to control. What's easy and fun to control? LED's of course. Step 1: The Receiver To begin with i had to figure out what pin on the rec ...
Read more

›
Drifter is based on a cheap RC toy car I found at Toys'r'us, named 'Fast lane Monster Drift'.  I think it's the same model Frits has been used in an episode of TLIHR. It doesn't work well, you get what you pay for. But it is a good hacking platform. There is no much space left for additional electronics, but a Arduino Pro Mini fits very well on the rear axle. The onboard electronic is as usual very primitiv ...
Read more

›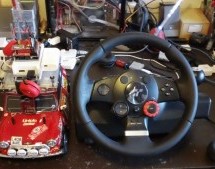 IP Control Car was launched in 2001. I make the similar function car utilizing commercialized products. The concept of Car No.02 is to utilize commercialized products, and I am an amateur in electrical. So, do not blame me that the system is not sophisticated, i.e. servo & speed controller control system and webcam system are not integrated, or 4 different types of batteries are used for R/C Car(7.2V), ...
Read more

›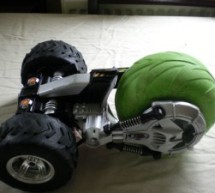 Wanted to make your own robot but couldn't afford the fancy H-Bridge IC's or etch your own PCB? Want a quick and dirty method of making your own wheeled robot? Then you're in luck, but if you want to make your own wheeled robot AND have a quick and dirty wireless controller for anything then you're REALLY in luck. Required Items: 1 Tyco RC Air Rebound 2 Philips Screw Drivers one smaller than the other one, ...
Read more

›