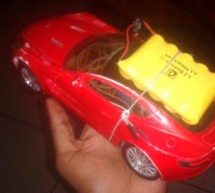 After developing few popular robotic projects like line follower robot, edge avoiding robot, DTMF robot, gesture controlled robot, etc. in this project we are going to develop a bluetooth controlled robo car. Here we used a Bluetooth module to control the car, and it is also an android based application. Components Arduino UNO DC Motors Bluetooth module HC-05 Motor Driver L293D 9 Volt Battery and 6 volt bat ...
Read more

›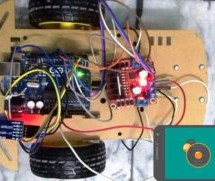 In this article, we are going to Control the Robot Car through the G sensor of our mobile phone and you will be able to move the Robot just by tilting the Phone. We will also use Arduino and RemoteXY app for this G-Sensor Controlled Robot. RemoteXY app is used to create the interface in the Smart Phone for controlling the Robot. We will add the joystick in the interface so that Robot can also be controlled ...
Read more

›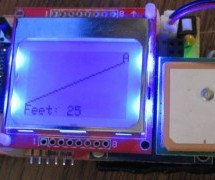 Have you come out of a store and said to yourself, where did I park my car? Well, I have. Now, there are a lot of smartphone applications that can help you locate your car but smartphones are expensive. So this Lazy Old Geek (L.O.G.) decided to make my own. HowItWorks: When you park your car, you press the button, car tracker calculates the car location GPS coordinates and stores them in EEPROM so the car t ...
Read more

›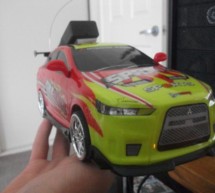 Required Parts: This project requires two Arduino boards which can be bought from http://www.adafruit.com/category/17 This project uses two Arduino Uno compatible boards. An L293D or other Dual H-Bridge Motor Driver chip will be needed to drive the motors of the RC car. This can be found here: http://www.adafruit.com/products/807 Finally, this project requires the RF transmitter (https://www.sparkfun.com/pr ...
Read more

›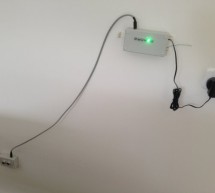 "M-my lord, it-it's impossible to locate the ship. It's out of our range." – Nute Gunray We recently moved into a new house and as always the first problem to address was finding the optimal place to park cars in the garage. Ideally, we wanted to park the cars as close to the garage door as possible, leaving the maximum free space between the front of the car and the back wall of the garage. I was discussin ...
Read more

›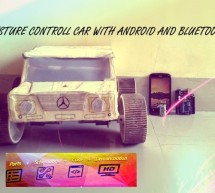 Hi folks, Here's an interesting project for all you creative minds out there. We are going to build an android phone controlled RC car. Nothing could be more fascinating than remote controlled cars. This one uses Bluetooth for communication and accelerometer of the mobile device for gesture control. The reason behind the use of a mobile is its versatility and the omnipresence. This mobile device has a great ...
Read more

›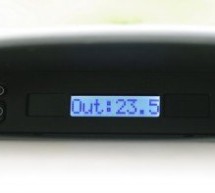 Here is a project I made a couple of years ago for my father's car. The original dashboard's info-panel which displayed current time, date and temperature was working only partly – and that only after a good cleaning and connector fastening. In other words – it wasn't really usable, so I made an Arduino replacement. The new panel features: Big 8-character LCD display with auto-on adjustable white backlight ...
Read more

›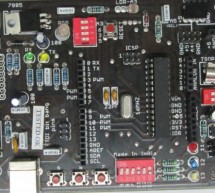 Hello friends,Welcome to ElectroPLUS . This is a post to show how to make voice control car using arduino and android. COMPONENTS REQUIRED: 1.Arduino uno or Induino R3 board. Hello friends,Welcome to ElectroPLUS . This is a post to show how to make voice control car using arduino and android. COMPONENTS REQUIRED: 1.Arduino uno or Induino R3 board. 2.Connect HC-05 with induino R3 board.Connect the pin 11 and ...
Read more

›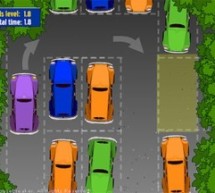 How To - Parking your car with an Arduino Code: // Back up Helper, by Kevin Darrah v4 #include <SoftwareSerial.h>// to read the data fron the range finder on any digital pin SoftwareSerial sonar(5, 6); // RX, TX //we're only using the RX pin (5), so who cares about the TX pin int huns, tens, ones, distance, returnbyte, sonar_data, i; //blah blah variables //************CHANGED FROM VIDEO************ u ...
Read more

›
This system is upgraded version of previous project... You will be able to track your car after you build this system, you will call the device then it will send you an sms which includes LAT, LON and Google Map link for just one touch to see where it is. Before you start to build them, you should connect the Wavecom to PC to adjust Serial Com. Baud Rate to 9600 then make it save this configuration via AT c ...
Read more

›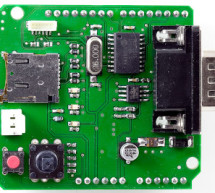 CAN-Bus Shield description: This shield gives the Arduino CAN-Bus capability for communication with vehicle engine management systems. It uses the Microchip MCP2515 CAN controller with MCP2551 CAN transceiver. CAN connection is via a standard 9-way sub-D for use with OBDII cable. Ideal for automative CAN application. The shield also has a uSD card holder, serial LCD connector and connector for an EM406 GPS ...
Read more

›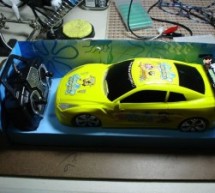 OBJECTIVE Cheap Chinese RC toy cars can be had for about 5 Euros in the local market. The wireless brains behind the majority of these cheap RC toys is a pair of very cheap ICs the TX2 and the RX2. Yup, that's what they are called. So this tutorial is focused on the TX2/RX2 based remote controlled toys. I bought one RC toy car a while ago and used the Arduino with an IR sensor to drive it. Then I figured wh ...
Read more

›