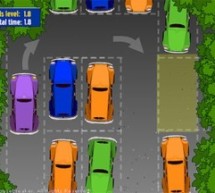 How To - Parking your car with an Arduino Code: // Back up Helper, by Kevin Darrah v4 #include <SoftwareSerial.h>// to read the data fron the range finder on any digital pin SoftwareSerial sonar(5, 6); // RX, TX //we're only using the RX pin (5), so who cares about the TX pin int huns, tens, ones, distance, returnbyte, sonar_data, i; //blah blah variables //************CHANGED FROM VIDEO************ u ...
Read more

›
This system is upgraded version of previous project... You will be able to track your car after you build this system, you will call the device then it will send you an sms which includes LAT, LON and Google Map link for just one touch to see where it is. Before you start to build them, you should connect the Wavecom to PC to adjust Serial Com. Baud Rate to 9600 then make it save this configuration via AT c ...
Read more

›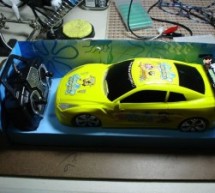 OBJECTIVE Cheap Chinese RC toy cars can be had for about 5 Euros in the local market. The wireless brains behind the majority of these cheap RC toys is a pair of very cheap ICs the TX2 and the RX2. Yup, that's what they are called. So this tutorial is focused on the TX2/RX2 based remote controlled toys. I bought one RC toy car a while ago and used the Arduino with an IR sensor to drive it. Then I figured wh ...
Read more

›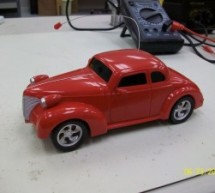 This instructable shows how to modify an inexpensive RC car so it can be controlled by an on-board microcontroller.  You can program the controller to make the car do any number of driving patterns and stunts.  Once you have the car being controlled from the on-board controller, you can add sensors for light and sound and make the car do things like line following. Step 1: Gather Materials and Tools I used ...
Read more

›
GoFly is a project based on PNA (car navigation devices with Windows CE), LK8000 tactical fligh computer software and variometer (altimeter) external input based on Arduino board and pressure sensor. Why? -You can build this for about 150$, -Your ordinary PNA (Personal Navigation Assistant) changes to really nice, high end flying computer, with lot of features and Arduino based altimeter and variometer let ...
Read more

›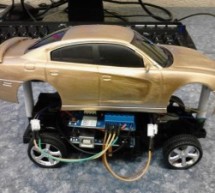 My questions for the Make-to-Learn Youth Contest :) What did you make? This goal of this project was to take commonly available electronic equipment and create an inexpensive, self-controlled vehicle. In simpler terms, this is an attempt at basic autonomy. It uses an arduino logic board coupled with a cheap remote control car along with a 9 volt power supply to accomplish this. How did you make it? The idea ...
Read more

›
Drifter is based on a cheap RC toy car I found at Toys'r'us, named 'Fast lane Monster Drift'.  I think it's the same model Frits has been used in an episode of TLIHR. It doesn't work well, you get what you pay for. But it is a good hacking platform. There is no much space left for additional electronics, but a Arduino Pro Mini fits very well on the rear axle. The onboard electronic is as usual very primitiv ...
Read more

›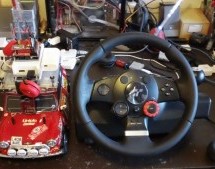 IP Control Car was launched in 2001. I make the similar function car utilizing commercialized products. The concept of Car No.02 is to utilize commercialized products, and I am an amateur in electrical. So, do not blame me that the system is not sophisticated, i.e. servo & speed controller control system and webcam system are not integrated, or 4 different types of batteries are used for R/C Car(7.2V), ...
Read more

›