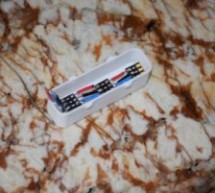 Stand out from the crowd with this unabashedly ostentatious excuse for a wallet. It's got plenty of space, RGB lights, and you can even put your name on it for added vanity. Interested? Keep reading! In the files section of this build you can find two things: a Fusion archive and some STL files. If you're just interested in printing a blank wallet without any text on it then download the STL files. Load the ...
Read more

›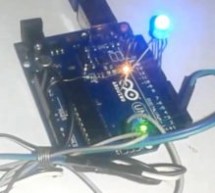 In last tutorial, we explained controlling a Robot using Wi-Fi and Arduino, and in this article we are with our next IOT Based Project- RGB LED Flasher using Wi-Fi. Here we have used Arduino and ESP8266 Wi-Fi Module to control the colors of RGB LED, through a Android Phone, over the Wi-Fi. In this RGB Flasher LED, we have used an Android Mobile App named "Blynk". Blynk is a very compatible app with Arduino, ...
Read more

›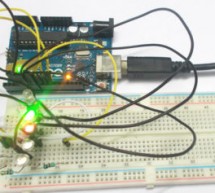 In this project we are going to interface 5 RGB (Red Green Blue) LEDs to Arduino Uno. These LEDs are connected in parallel for reducing PIN usage of Uno.  The RGB LED will have four pins as shown in figure. PIN1: Color 1 negative terminal or color 1 positive terminal PIN2: Common positive for all three colors or common negative for all three colors PIN3: Color 2 negative terminal or color 2 positive termina ...
Read more

›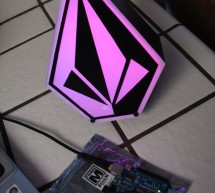 Greetings! I'm Russell Petersen. I'm an engineer, inventor, designer, fabricator, and dreamer. I'm a junior Electrical Engineer by trade, located and working in the San Francisco Bay Area. I love playing with Solid State Lighting, and came up with this idea one night. Simply stated, It's a custom built light box with a logo adhered to the front, and lit by a RGB LED module. This project is easily adaptable ...
Read more

›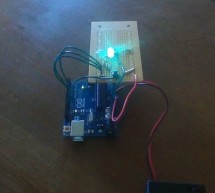 Sometimes I just have those days where I really want to make something neat with the Arduino I have lying around, but I know I don't have the patience for a more involved project that'll take more than a day or so. This is for one of those days. The premise is as follows: A random color is shown on an RGB LED for a few seconds, then extinguished. You, the player, then press and hold a button to cycle throug ...
Read more

›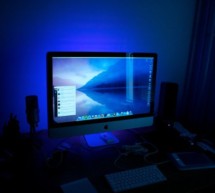 A few weeks ago, it came to my attention that IKEA do a set of colour-changeable LED strips. I've been looking for a decent way of providing some lighting behind my computer to reduce eye-strain for a long time, and these seemed perfect: I was very pleased with them, but no self-respecting nerd would stop here. Especially one who's seen Philips' Ambilight technology in action! Over a series of blog posts, I ...
Read more

›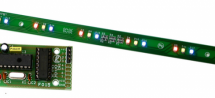 RGB LED disco light is a simple project designed around PIC16F72 microcontroller. This firmware is a RGB driver, as name suggests it is used to derive or light red, green and blue LEDs in particular fashion. Its main feature is the pattern shown on LEDs. It is quite difficult to describe pattern in words but we want to specify that first it will derive red then green then blue three times and then a particu ...
Read more

›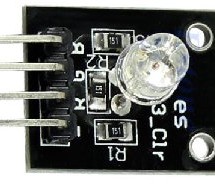 In this project, we are going to build an RGB Full Color LED module circuit. A full color LED module is a circuit in which an LED can be lit to any color. This is why it is called a full color LED module. By programming the module with a microcontroller, we can program the LED to turn to any color that we want. How the module works is it has 3 PWM (pulse width modulation) pins which stand for the colors red ...
Read more

›
I am going to show you how you can use an RGB LED and a Cds photocell as a colour sensor for a micro-controller. I will illustrate the method to retrieve a colour using Arduino, and I will show you a how you can verify the colour being scanned with a small Processing sketch.We will be making this colour sensor on a breadboard, but it is easily transferred onto a prototyping board, and for those who fab thei ...
Read more

›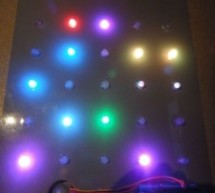 what: a 5*5 rgb led matrix, made with arduino and lpd6803 based leds from adafruit. with an pir sensor, it goes on if it detects movements and a ir distace sensor, 1 animation shows the distance you have from the sensor :). why: because its beautiful and cool ;) my spelling: well, sorry if i make stupid spelling mistakes, i'm dyslectic and live in Holland Step 1: How it works how it works: it uses an arduin ...
Read more

›
On his blog, Miguel presents one of his latest projects: This project shows the operation of an RGB lamp using a digital LED strip. After activating the bluetooth connection, the user can open the GUI on the PC to control the lamp. The program shows a hue palette divided into 30 rods, one for each LED of the strip. By clicking & dragging the mouse cursor it is possible to make your own patterns,. To rem ...
Read more

›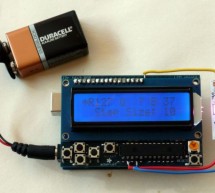 One Challenge with working with RGB LEDs is getting the right Red, Green and Blue values to match a color you are trying to display.  You can start with web colors, and then sometimes need to adjust them since the LEDs don't look quite the same as they do on monitors. So, this is a quick project to allow you to set the RGB values with a simple hand-held gadget - maybe useful when working offline with these ...
Read more

›