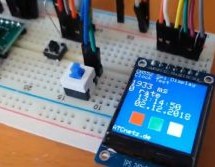 There are rumors of a cheap chip that does USB natively, has an Open Source toolchain, and costs a quarter. These aren't rumors: you can buy the CH552 microcontroller right now. Surprisingly, there aren't many people picking up this cheap chip for their next project. If there's no original projects using this chip, no one is going to use this chip. Catch 22, and all that. Like a generous god, [Aaron Christo ...
Read more

›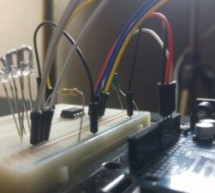 Today, we are going to build a circuit to program an ATtiny85 with our Arduino. Supplies We are going to need the following: Some jumper wires 1 x 10 micro farad capacitor The ATtiny85 Chip A breadboard An Arduino For Extra visual's (that are not really required) I'm going to add: 3 LED's 1 x 330 Ohm Resistor And some extra jumper cables Before we start with the circuit build, head over to the Arduino IDE. ...
Read more

›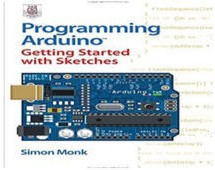 Introduction An introductory Arduino programming guide for artists and hobbyists Leads readers from basic through to advanced C programming concepts Fast-paced tutorials for developing working Sketches (the name given to Arduino programs) Fills the gap in the market left by the many books that concentrate mainly on the hardware side of using Arduino Filled with dozens of examples that can be used as-is or m ...
Read more

›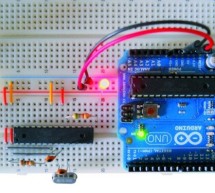 We use an Arduino to program other ATmega without bootloader . This technique allows you to use all flash memory for code and make boards using new ATmega, cheaper than those with bootloader. The qualities that have made the success of Arduino are undoubtedly the open-source software, many libraries, a good hardware and a virtually infinite Reference that explains each possible use of the platform. But ...
Read more

›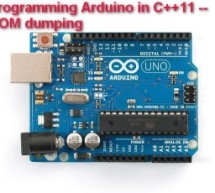 In this tool-assisted education video I show how to program an Arduino Atmega2560 board in C++11 to dump a ROM chip, such as a 386sx BIOS or a Famicom cartridge ROM. I also make a ZMODEM sender and a LED blinker in this video. Sorry about the bad dub / lipsync in the beginning. I recorded that part in a very noisy room, using a bad microphone (internal to the camera), and in another language, so I had to du ...
Read more

›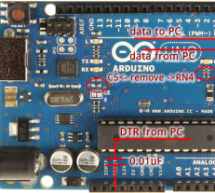 I'm working on an Arduino clone.  The Arduino is essentially an ATMEGA328P development board with a bootloader pre-loaded.  There are a lot of custom macros built into the programming interface that make it really easy to use, and even easy to build some powerful applications.  Arduinos have taken off and can be found everywhere, doing everything.   The hardware and software is open-source which seems to ha ...
Read more

›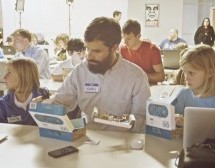 Anne Mahaffey is an engineer with Analog Devices and was one of the beta testers for the Arduino Due. Anne's been an ardent advocate for Arduino at Analog, and recently contacted us about a workshop she was planning with the Iron Yard, an accelerator in her hometown of Greenville, South Carolina. The workshop was to introduce kids to programming in Scratch, and to let them build their own game controller wi ...
Read more

›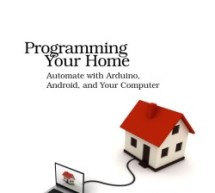 Book Description Open locked doors using your smartphone. Assemble a bird feeder that posts Twitter tweets to tell you when the birds are feeding or when bird seed runs low. Have your home speak to you when you receive email, notify you when visitors arrive, and more. You'll learn how to use Android smartphones, Arduinos, X10 controllers and a wide array of sensors, servos, programming languages, web framew ...
Read more

›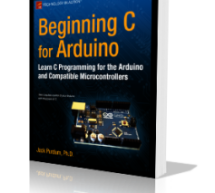 Book Description Beginning C for Arduino is written for those who have no prior experience with microcontrollers or programming but would like to experiment and learn both. This book introduces you to the C programming language, reinforcing each programming structure with a simple demonstration of how you can use C to control the Arduino family of microcontrollers. Author Jack Purdum uses an engaging style ...
Read more

›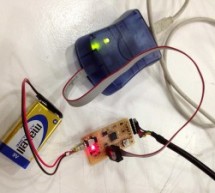 My sensors have not been functioning too well with my computer, as every time I try to connect the hello.light or hello.mic boards and run python through my terminal, I either get the error "resource busy", or my computer completely freezes! Therefore, I decided to try and program some sensors via an Arduino board and the Arduino IDE I first decided to build the 'Barduino' board, designed by Luciano at Fab ...
Read more

›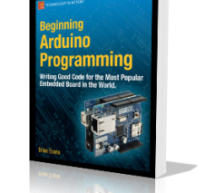 Beginning Arduino Programming allows you to quickly and intuitively develop your programming skills through sketching in code. This clear introduction provides you with an understanding of the basic framework for developing Arduino code, including the structure, syntax, functions, and libraries needed to create future projects. You will also learn how to program your Arduino interface board to sense the phy ...
Read more

›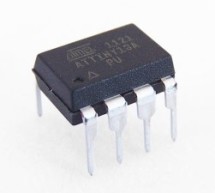 So there I was, browsing eBay, looking for some cheap deals on Atmel chips when i came across a pair of ATTiny13 chips for £2.50. I just had to have them! After all, how hard can it be? I needed a small chip to read servo signals from a hobby RC Receiver and control a laser output. Once they arrived it dawned on me that I actually had no idea how to program these little chips. Dom and I spent hours trying v ...
Read more

›