Attendance systems are commonly used systems to mark the presence in offices and schools. From  manually marking the attendance in attendance registers to using high-tech applications and biometric systems, these systems have improved significantly. In our previous projects, we have covered few other electronic attendance system projects using RFID and AVR microcontroller, 8051 and raspberry Pi. In this pro ...
Read more

›
Recently Gesture controlled Laptops or computers are getting very famous. This technique is called Leap motion which enables us to control certain functions on our computer/Laptop by simply waving our hand in front of it. It is very cool and fun to do it, but these laptops are really priced very high. So in this project let us try building our own Gesture control Laptop/Computer by combining the Power of Ar ...
Read more

›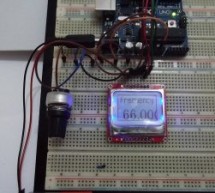 Hi every body . Before  A  3 months Ago , one of my friend ask me to build  a Simple FM transmitter , he Would to transmit An Audio File from computer and PLAY it on any radio channel , By adjust the frequency of receiver  as same as transmitter  frequency I searched on the internet on for this circuit , But I don't find my target . There  were some circuits with many component , or with miss component , so ...
Read more

›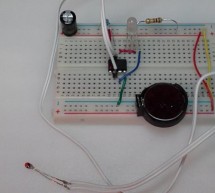 Hot Yet? Attiny85 Faucet Water Temperature Sensor Testing Real life testing in the kitchen sink! Note the tri-color LED. Blue is cold and fades into Green which then flips to increasing Red at 85F.   Notes This project is an Attiny85 Arduino circuit and uses the Coding Badly attiny core available here: https://code.google.com/p/arduino-tiny/source/list For the AVR programmer, I used the Adafruit ZIF shield ...
Read more

›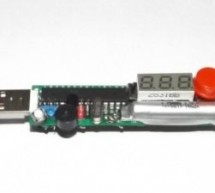 Hardware components: Arduino UNO & Genuino UNO × 1 Adafruit MLX90614 × 1 Atmel AVR for Arduino 328P/168P/8A × 1 SparkFun 7-Segment Serial Display - Red 3 digit display used × 1 Breadboard (generic) 8x2 cm × 2 16 MHz Crystal × 1 Slide Switch × 1 30 mm Red Push Switch any big red push switch × 1 22 mm White Push Switch × 1 Buzzer × 1 Colored pin header (generic) × 1 MLX90614 IR Temperature Sensor × 1 LED ...
Read more

›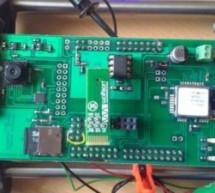 Hardware components: NXP Kinetis Freedom Board with FlexIO ×1 ATMEL WINC1500 WIFI MODULE ×1 OV7670 CAMERA MODULE ×1 WM7236 MEMS MICROPHONE ×1   STORY ABSTRACT The project aim is to build an Arduino like development environment that takes advantage of FlexIo advance driver module to build new drivers and interface with high speed multimedia devices such as camera, digital microphones, among others. This proj ...
Read more

›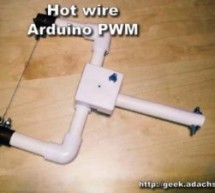 Hardware components: Arduino UNO & Genuino UNO × 1 Atmel ATTiny85 × 1 DigiSpark × 1 Plastic box for electronics × 1 Jumper wires (generic) × 1 IRF530 × 1 Resistor 1k ohm × 5 Resistor 100 ohm × 2 Single Turn Potentiometer- 10k ohms × 1 BC547 × 2 LED (generic) × 1 7812 × 1 Hot wire foam cutter × 1 STORY I did the hot wire foam cutter previously but I missed the temperature control. So that's why I ...
Read more

›
Hardware components: Atmel ATTiny85 × 1 SparkFun Tiny AVR Programmer × 1 Software apps and online services: Arduino IDE STORY Introduction The Atmel tinyAVR MCU's (ATtiny) are a series of chips optimized for applications requiring performance and/or power efficiency in a small package. These have internal clocks that runs at 8 MHz. They can also be clocked at 16 MHz and 20MHz using an external clock. ...
Read more

›
Have you ever found yourself running out of pins to read an array of analog sensors? Don't worry, you're not alone, it happens to the best of us, and there is something you can do about it. An analog / digital multiplexer like the CD74HC4067 (mux for short) can help multiply the amount of pins you have, and it is insanely easy to connect to your arduino or other microcontroller The CD74HC4067 is a 16-Channe ...
Read more

›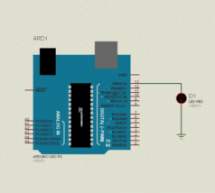 Some Arduino boards can added to the most common and powerful simulation software for electronics hobbies which is Proteus from Labcenter Electronics. Here are steps for adding Arduino library for Proteus ISIS. Step 1: Download the following zip file DOWNLOAD Step 2: Extract the zipped file and you will find two files ( ARDUINO.IDX and ARDUINO.LIB ). Step 3: Open Proteus ISIS and go to System ---> System ...
Read more

›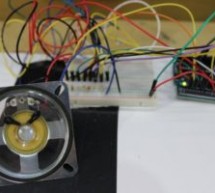 This BIG piano will help exercise the mind and body! All you need is a few buttons, a speaker, and some dancing shoes. BOM: Arduino Uno CUI 8 ohm speaker x8 pushbuttons x8 10k resistors x1 220 ohm resistor Jumper wire Breadboard Foamboard or cardboard Why? I was watching the movie Big the other day and I realized I wanted to dance just like Tom Hanks. With no fortune teller or genies nearby to help make thi ...
Read more

›
This remote controlled car can be moved around using practically any kind of remote such as TV,AC etc. It makes use of the fact that the remote emits IR(infrared). This property is made use of by using an IR receiver,which is a very cheap sensor. In this instructable you will learn how to Interface IR receiver to Arduino. Interface 2 motors to Arduino. Combine the above 2 setups. Note:This remote controlled ...
Read more

›