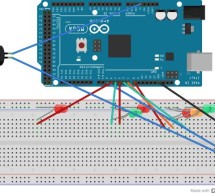 This video shows the Traffic light and pedestrian crossing I've implemented with an Arduino. It's a reproduction of the crossing near my home, timings taken from a video of it. Incidentally, I produced the diagrams for this using a product called Fritzing. It's a nifty piece of software that allows you to draw a breadboarded version of your circuit, lay out the circuit schematic and then aut ...
Read more

›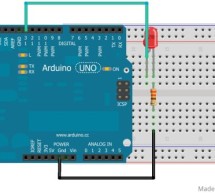 Schematic Diagram You may remember, if you studied electronics as part of your science course at school, that there is a specific way of drawing circuit diagrams. Each component has a particular symbol (which may vary slightly depending where in the world you live) that allows anyone to look at the drawing and build the circuit. It's the architect's plan for the house that allows the builder to know exactly ...
Read more

›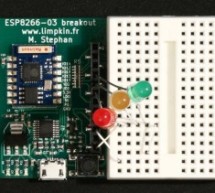 A Wifi platform for $3... who wouldn't want to play with it? For the last few weeks we have been seeing a lot of awesome projects built around ESP8266 Wifi modules: These modules come in different shapes and colours and can be purchased from the internet for 3 dollars only. They are therefore cheap enough to enable many Internet of Things applications like monitoring your home temperature and activity all y ...
Read more

›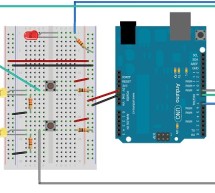 Introduction This project is a simple way of using the Arduino to simulate the behaviour of logic gates. Logic gates are explained on this page. The project does not actually carry out the function of the logic gate, just turns a light on or off based on one or two inputs. Effectively showing the truth table for a given logic gate. You Will Need 2 x LEDs Yellow 1 x LED Red 3 x 330 Ohm Resistors 2 x 10 KOhm ...
Read more

›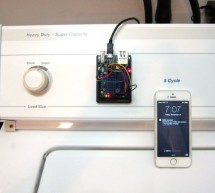 Have you ever wished there was a better way to be notified when your laundry was done? Have you ever forgotten a load in the washer because you couldn't hear the buzzer and your clothes became smelly and moldy from sitting there for too long? Well, I have and decided to solve this problem by building this simple notification system using an Arudino microcontroller. It uses a dual-axis accelerometer to detec ...
Read more

›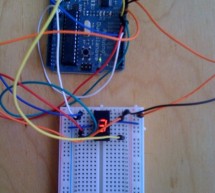 I've had an Arduino Duemilanove now for a couple of weeks. If you're not familiar with the Arduino, it is "an open-source electronics prototyping platform based on flexible, easy-to-use hardware and software". It has a small microcontroller, a USB port to connect to your computer for programming, a power socket for providing power when the USB cable isn't connected, and various digital and analog input and ...
Read more

›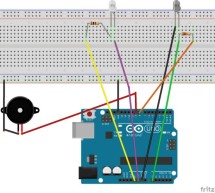 In this tutorial i will show you , how to make a simple Inexpensive Intrusion Detection(Burglar alarm) using an Arduino Uno board . This project uses the Infrared Emitter-Detector pair to detect intrusion and triggers an alarm as soon as the object crosses the infrared field . ** To see a Similar Project Made with an LDR click here **To see more simple arduino projects check out my blog http://learnthroughe ...
Read more

›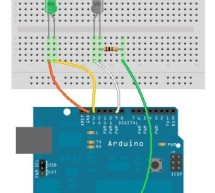 Practicing the art of time-lapse photography without an intervalometer is doable, but not particularly efficient. And while any decent photo equipment store will be happy to sell you one, you can go the DIY way and build your own intervalometer based on the excellent Arduino platform. Theoretically, building an Arduino-based intervalometer is as easy as connecting an infrared (IR) LED to the ...
Read more

›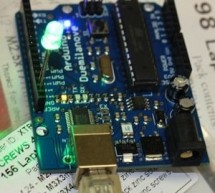 Last week, we learnt about the basic structure of an Arduino program and took a closer look at the 'blink' example. Hopefully you took the opportunity to experiment with code, adjusting the timings. This time, we'll be writing something from scratch. In fact, let's make a traffic light. Apart from the basic Arduino, you'll need: A red, yellow and green LED. A breadboard. 3 x suitable resistors for the LEDs ...
Read more

›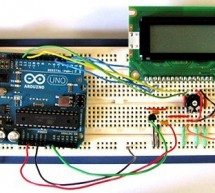 In this tutorial, a temperature sensor (MCP9700 linear active thermistor IC) and LCD are connected to the Arduino. The Arduino reads the temperature from the MCP9700 on analog pin A0 and displays the temperature on the LCD. This video shows the circuit operating. When touched with a finger, the temperature sensor IC will measure an increasing temperature which is displayed on the LCD. Also see the Arduino s ...
Read more

›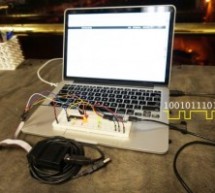 A microcontroller is a self-contained, but very limited computer — halfway between a computer and a component. The top reasons to integrate a microcontroller into your projects are connectivity and interactivity, and one easy way to get your microcontroller talking with the outside world is standard asynchronous serial I/O. Many devices can communicate this way, from wi-fi routers to GPS units to your deskt ...
Read more

›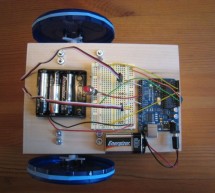 The purpose of this project is to design and build a simple light-following robot using an Arduino Duemilanove microcontroller board. I really wanted to share a robot project that was cheap, simple to build, and had a complete set of instructions for all of the different steps. I hope I've succeeded and I'd love to get comments about making this instructable even better. The design of this robot focused aro ...
Read more

›