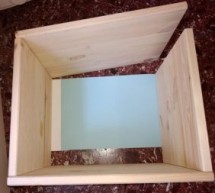 https://youtu.be/JqdOQ7wjEsQ We'll be making a diorama presenting the water cycle, using Arduino and some motors to add movement and lighting. It has a school feel - because it is actually a school project! The presentation scenario is this: The sun rises in the morning [One servo motor moves the sun]. Water evaporates from the sea [One stepper motor raises the "evaporation sheet"] Clouds form in the sky [O ...
Read more

›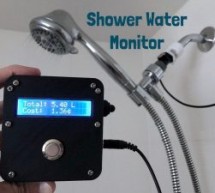 Which uses more water - a bath or a shower? I was recently thinking about this question, and I realized that I don't actually know how much water is used when I shower. I know when I'm in the shower sometimes my mind wanders, thinking about a cool new projects idea or trying to decide what to have for breakfast, while water is just gushing down the drain. It would be a lot easier to reduce my water consumpt ...
Read more

›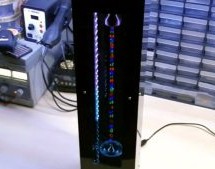 When we last saw [isaac879]'s levitating RGB time fountain, it was made of wood which meant that it would absorb water and didn't really show off the effect very well. His new version solves this problem with an acrylic case, new PCB and an updated circuit. Like the original, this project drops water past strobing RGB LEDs creating an illusion of levitating, undulating colored water droplets. The pump at th ...
Read more

›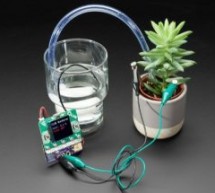 If your plants could do with a little TLC you may be interested in a new add-on board unveiled by Adafruit this week in the form of the Bonsai Buckaroo plant care development board, which will soon be available to purchase directly from the Adafruit online store. Check out the quick overview video below to learn more about the small add-on designed for micro:bit or CLUE boards. ""Bolt it on with 5 screws to ...
Read more

›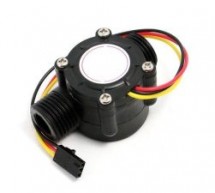 In this tutorial you will learn how to use one water flow sensor with an Arduino board. The water flow sensor consists of a plastic valve body, a water rotor and a hall-effect sensor. When the water flows through the rotor, rotor rolls and the speed of it changes with a different rate of flow. The hall-effect sensor outputs the corresponding pulse signal. This type of sensor can be found on different diamet ...
Read more

›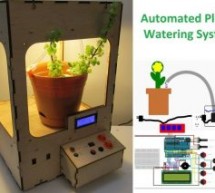 House Plant Babysitter Going away from a while? Need something to babysit your house plants?This box will automatically deliver an adjustable volume of water to four plants (or less) every day, or once every "x" day (up to seven days). A micro controller handles the time tracking and 120AC switching (via a relay). The relay powers a fountain pump which functions as the water delivery system. Step 1: Materia ...
Read more

›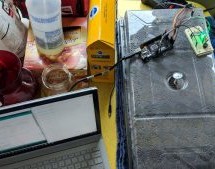 We're not exactly what you'd call naturalists here at Hackaday, so to us, the idea that hot pepper seeds need to germinate in hot conditions sounds suspiciously like a joke. The sort of thing somebody might tell you right before they try to sell you an elevator pass, or cram you into a locker. But we don't think [Dean] would have gone through so much trouble if it wasn't true. You're still not going to sell ...
Read more

›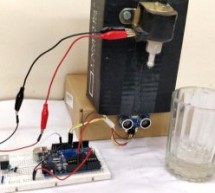 Automatic Water Dispenser using Arduino About 71% of earth is covered with water, but sadly only 2.5% of it is drinking water. With rise in population, pollution and climate change, it is expected that by as soon as 2025 we will experience perennial water shortages. At one hand there are already minor disputes among nations and states for sharing river water on the other hand we as humans waste a lot of dri ...
Read more

›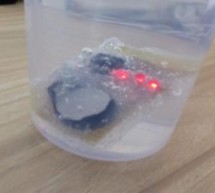 Story I went for a shower one day, was getting late for office. Running tight on time, but I didn't want to come out of hot shower in cold morning. Without any clock in my bathroom I was saying to myself "Lets enjoy the shower for few more minutes, I might be over estimating the time". Result: I got really late to my office. Solution: Put a clock in your bathroom. Nooooo. Why would I put a clock in my bathr ...
Read more

›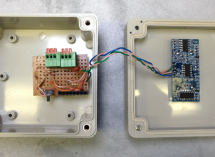 1. Introduction: I made a water level sensor a little while a go to measure the water level in my underground rainwater harvesting tank. Thanks to the Jubilee I found time to finally setup the first part of my Arduino/Xbee wireless sensor network and the first sensor node was also meant to read from this water level sensor. I was somewhat surprised when it only returned 0s so I went and had a closer look. H ...
Read more

›