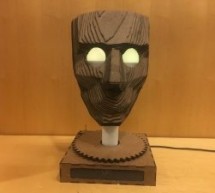 https://youtu.be/Nqh3Ej8qfTU Meet Chartreuse! Chartreuse's face follows you when you walk by. When she sees you, her eyes turn yellow and she gets a happy expression in her eyes. As you walk away, her eyes change to blue and she sadly turns away. Chartreuse is powered by an Arduino Uno, two servos, and a stepper motor and a couple of addressable LEDs and constructed from a few pieces of 1/8" hardboard. Supp ...
Read more

›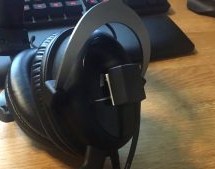 While there's been a lot of advancements in VR gaming over the last couple of years, plenty of folks are still happy enough to just stare at their monitor. But that's not to say some of those fancy head-tracking tricks wouldn't be a welcome addition to their repertoire. For players who are literally looking to get their head in the game, [Adrian Schwizgebel] has created qeMotion. The idea here is simple eno ...
Read more

›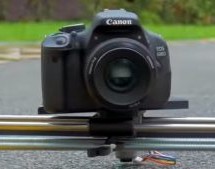 In this day and age, where all leisure activities must be duly captured and monetized online, camera sliders are hot items. Many start with a simple manual build, before graduating to something motorized for more flexibility. [Saral Tayal] took things a step further, implementing a basic tracking mode for even sweeter shots. The build is mechanically simple, relying on 8mm steel rods and linear b ...
Read more

›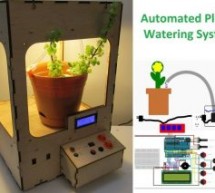 House Plant Babysitter Going away from a while? Need something to babysit your house plants?This box will automatically deliver an adjustable volume of water to four plants (or less) every day, or once every "x" day (up to seven days). A micro controller handles the time tracking and 120AC switching (via a relay). The relay powers a fountain pump which functions as the water delivery system. Step 1: Materia ...
Read more

›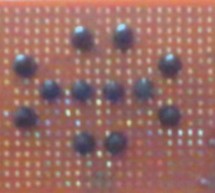 In this tutorial I am going to post the step-by-step procedure to make a simple Object Tracking Bot. The main aim of this Bot is to follow the objects which are shown to it in 3D space i.e., x, y and z – axis (horizontal, vertical and forward & backward). This bot behaves just like a little doggy. This bot tracks the objects with 2 DOF (Degree Of Freedom). The two motors provide the Horizontal, Forward ...
Read more

›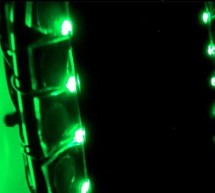 This mod uses a custom designed encoder on one of the wheels to track where the longboard is on the ground and light up the LEDs so that the light pattern remains stationary on the ground as the board moves over it. To make doing this instructable as easy to understand as possible, you will need to know how it works up front.  There are rare earth magnets on one of the wheels.  As the wheel turns, there is ...
Read more

›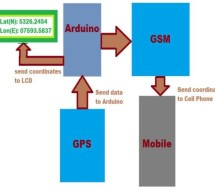 This circuit is designed for tracking the location of vehicles. Most oftracking systems are made by using GPS. This is very simple and cheap. Tracking systems are mostly used by fleet operators for tracking a vehicle location, routing and others. This is a very good method for preventing our vehicles from stolen. This tracking system sends us the geographical coordinates and by using these coordinates we ca ...
Read more

›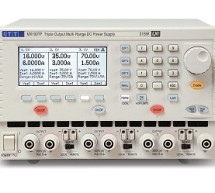 The MX100T from Aim-TTi (Aim Thurlby Thandar) is a 315W precision laboratory power supply's three outputs can each provide 0 to 35 V at 0 to 3 A. Range switching extends the capabilities so that outputs can be set to 16 V/6 A or 70 V/1.5 A for maximum versatility; where higher power is needed from one output, internal switching circuitry enables up to 210 W arranged as either 35 V/6 A or 70 V/3 A. All outpu ...
Read more

›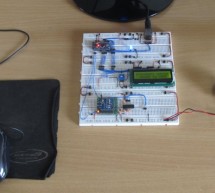 The applications of microcontroller are not limited to control simple electrical or electronic device but they are widely used in robotics and automotive industries nowadays. From simple rear view mirror control to complex engine control functions are done by the microcontroller. The microcontroller can even implement to automatically controlling the vehicle without a human driver inside it and such kinds o ...
Read more

›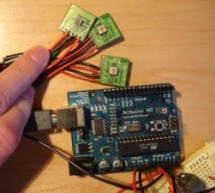 Background and motivation This project was motivated by two things: my almost complete inability to get out of bed in the morning, and my fondness for recording data from routine activities and making graphs with that data. My main problem with waking up in the morning is that feeling of grogginess along with an intense desire to sleep more. However, I've noticed that sleeping without an alarm clock, and ju ...
Read more

›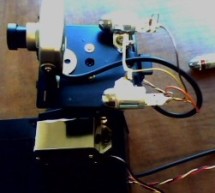 The idea of using triangulation for distance measurements is well known since Pythagorean time, when his brilliant formula become available for mathematicians. What is new in this design, is lasers power control via "blooming" effect of CMOS camera. Here this "negative" effect was put to work instead of ADC. No need high price "no-blooming" camera! (More information on this link: http://dpanswers.com/conten ...
Read more

›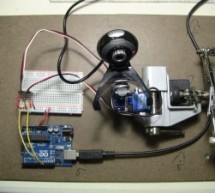 UPDATES Feb 20, 2013: In response to a question by student Hala Abuhasna if you wish to use the .NET Serial class, use the naming convention "\\\\.\\COMn" and replace n with a number > 9 to define your com port for COM ports above 9 such as COM10, COM11, etc. Mar 23, 2012: Featured on Adafruit's Blog Mar 23, 2012: Featured on Interactive Design Dec 13, 2011: Featured on Floss For Science This guide will ...
Read more

›