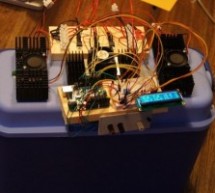 For my monthly maker column in Dutch newspaper "De Volkskrant", I made a coolbox in which you can control the temperature in three separate compartments to keep craft beer at just the right temperature. The contraption I build uses three Peltier-elements to cool, an old desktop computers power source, an LCD to show both the measured and the set temperature and finally an Arduino to tie it all together. Ste ...
Read more

›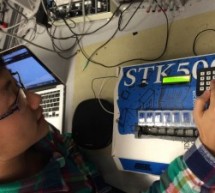 Our ECE 4760 final project is to build a microcontroller based smart medicine box. Our medicine box is targeted on users who regularly take drugs or vitamin supplements, or nurses who take care of the older or patients. Our medicine box is programmable that allows nurses or users to specify the pill quantity and day to take pills, and the serve times for each day. Our smart medicine box contains seven separ ...
Read more

›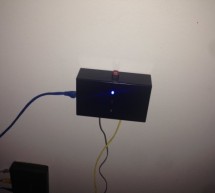 THE SETUP For an interface I thought 3 LEDs would be simple enough: Blue for everything is fine (as blue LEDs are cooler than green ones); red for something is wrong; and yellow for the modem and router are being restarted. I added a button to do the actual restarting as I wanted it to only be done deliberately. For the internals I went with: Arduino mini pro clone 5v ENC28J60 Ethernet connector (datasheet) ...
Read more

›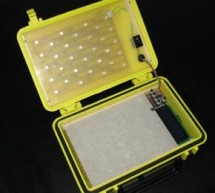 Sorry, but I hate cleaning windows, is one of my unfinished business as usual, but I had to do (at least) every time I wanted to etch a circuit board printed by traditional (and perhaps unorthodox) of stick it in cellophane and let natural light do the work. Lo siento, pero no me gusta limpiar las ventanas, es una de mis asignaturas pendientes de siempre, pero tenia que hacerlo (al menos una) cada vez que q ...
Read more

›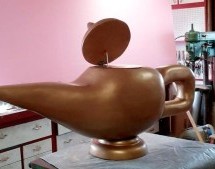 A robot is a virtual or mechanical artificial agent. In practice, it is usually an electro-mechanical machine which is guided by computer or electronic programming, and is thus able to do tasks on its own (http://en.wikipedia.org/wiki/Robot). Well, today you will learn exactly how to build a Homemade Magic Lamp Card Box. Really, this is two instructables combined into one, them being: 1) How to sculpt nearl ...
Read more

›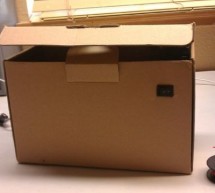 Have you ever given something to someone and wished that the box you gave it in opened automatically? No? Well neither have I (well, maybe) :D. However if you have, this is the guide for you! With just a flick of a switch the box will open automatically! Step 1: Tools & Materials [box color="#985D00" bg="#FFF8CB" font="verdana" fontsize="14 " radius="20 " border="#985D12" float="right" head="Major Compo ...
Read more

›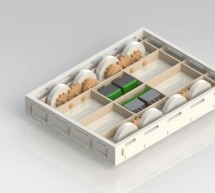 Welcome to the Boss Box Bot instructable, or as we like to call it, the Bo-Bo Bot. The Bo-Bo Bot was designed to use extremely low cost materials to allow people to construct a robot without high-priced kits. Our Bo-Bo Bot will be made using various tools such as AutoCAD, Corel Draw, and a laser cutter, so it's not to be taken lightly.  We hope you find this instructable helpful while being able to show of ...
Read more

›