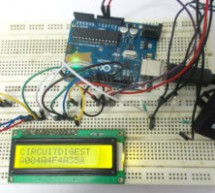 In this tutorial we are going to design a system to read the ID of RFID cards. RFID stands for Radio Frequency Identification. Each card has a unique ID embedded in it. These systems have many applications, like in offices, shopping malls and in many other places where only the person with authorization card is allowed to enter in the room. RFID is used in shopping malls to stop a theft from happening, here ...
Read more

›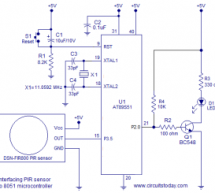 PIR sensors are widely used in motion detecting devices. This article is about interfacing a PIR sensor to 8051 microcontroller. A practical intruder alarm system using PIR sensor and 8051 microcontroller is also included at the end of this article. Before going in to the core of the article, let's have a look at the PIR sensor and its working. PIR sensor. PIR sensor is the abbreviation of Passive Infrared ...
Read more

›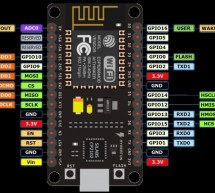 A guide to getting started with the ESP8266 with the Arduino IDE This assumes that yo have a NodeMCU type board with the Silicon Labs CP2102 USB to UART Bridge. These boards are convenient because they can be connected directly to your computer for progamming and serial console. NodeMCU pin functions First install the  Silicon Labs CP2102 USB to UART Bridge driver for your operating system. Then follow the ...
Read more

›
Since the release of V-USB, dozens of projects have been made that allow an AVR to communicate over USB.  USB data signals are supposed to be in the range of 2.8 to 3.6V, so there are two recommended ways to have an AVR output the correct voltage.  One is to supply the AVR with 3.3V power, and the other is to use 5V power but clip the USB data signal using zener diodes.  Most implementations of V-USB, like ...
Read more

›
Introduction This is the second article in a three part series I am writing on the Arduino hardware platform. This article focuses on wiring an Arduino to a character LCD and a graphic LCD, and includes static and animated demos to show off the capabilities of each display. Character and Graphic LCDs After I initially discovered the Arduino platform, I immediately noticed a wide variety of components that c ...
Read more

›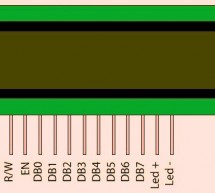 16×2 character LCD display is a very basic LCD module which is commonly used in electronic projects. 16×2 means it can display 2 rows of 16 characters (columns). Its other variants such as 16×1, 16×4 etc are also available. These LCDs are usually made using HD44870 compatible controllers. In this tutorial we will see how to interface a 16×2 Character LCD display with Arduino Uno development board. Arduino p ...
Read more

›
Arduino Uno is an opensource physical computing platform based on ATmega328 microcontroller and provides a development environment for writing software for the board. It can be used for a variety of projects. EM-18 RFID reader is one of the commonly used RFID reader to read 125KHz tags. It features low cost, low power consumption, small form factor and easy to use. It provides both UART and Wiegand26 output ...
Read more

›
Update (6/7/2012) – I've had to disable comments on this post, because it is being targeted by spam bots for some reason. Please use the contact page if you have a question about this topic. [box type="note" color=" #202020 " bg="#ffbb00 " font="verdana" fontsize="14" radius="20 " border="#000" float="right" head="Attributes"]Thanks to Jeremy , for this articles[/box] In this week's arduino tutorial, ...
Read more

›
To connect up a CT sensor to an Arduino, the output signal from the CT sensor needs to be conditioned so that it meets the input requirements of the Arduino analog inputs: a positive voltage between 0V and the ADC reference voltage. Note: This page give the example of an Arduino board working at 5 V and of the EmonTx working at 3.3 V. Make sure you use the right supply voltage and bias voltage in your calcu ...
Read more

›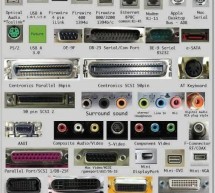 Common Ports for interfacing in Electronics & Digital World In computer hardware, a port serves as an interface between the computer and other computers or peripheral devices. Physically, a port is a specialized outlet on a piece of equipment to which a plug or cable connects. Electronically, the several conductors making up the outlet provide a signal transfer between devices. Ethernet port Ethe ...
Read more

›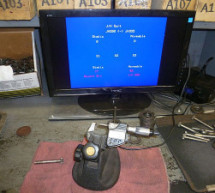 We had a project that required connection to a digital micrometer with a data output jack. The idea was to connect a microcontroller to the micrometer, to read the measurements and make decisions based on the readings. The micrometers that we used are made by Mitutoyo, and have a funky 52 character data stream in reverse bit order. The microcontroller we chose is the Arduino, and we used a 4D systems uVGA-I ...
Read more

›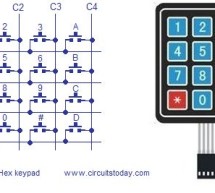 Interfacing hex keypad to arduino. This article is about how to interface a hex keypad to arduino. Hex keypad is a very important component in embedded systems and the typical applications are code locks, calculators, automation systems or simply any thing that requires a character  or numeric input. This project will display the pressed key in the serial monitor window of the arduino IDE. The same project ...
Read more

›