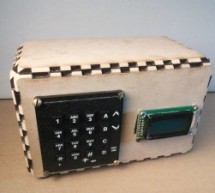 In this Instructable I will show you how to make an Arduino calculator that is just as good as any other calculator (well... sort of). Even though it's probably not practical due to it's size, repetitive use of the equals button (due to the lack of keys), and cost (You can probably buy a calculator that does the same thing for $2), It is really fun and adds a few skills to your inventory. Let me tell you ho ...
Read more

›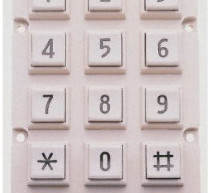 Keyless Entry System Enter the correct code into the keypad and the servo will unlock the door. Enter the incorrect code and Sorry you stay out. There was a couple of stipulations i wanted in my Keyless Entry system: Helper Light. A light that would come on whenever a key was pressed. Then off after the preset time limit. An override switch so the servo could be operated without the keypad. Some indication ...
Read more

›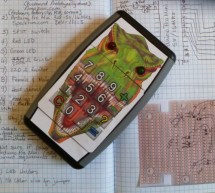 (Arduino Pro Mini Protoboard Version) Latest Release:  http://code.google.com/p/dinocalc/ Development:      https://github.com/WeaselJones/DinoCalc This is a calculator without a LCD that tells you if your math answer is right or wrong, without giving you the answer.  This instructable will show you how to make this simple math checking calculator using "off-the-shelf" items. [UPDATE:  A TUTORIAL SHOWING HO ...
Read more

›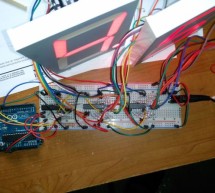 In this instructable, I will be teaching the basics of multiplexing 7 segment displays using an Arduino and a couple of shift registers. This project is well suited for displaying numerical information or if you want to control a bunch of LEDs. For beginners, like me, I had no clue on how to tackle this project. But after trial and error and blood, sweat, and tears, I can say that I have a better understand ...
Read more

›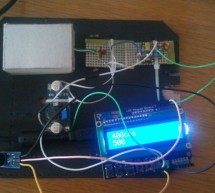 Have you ever wondered about the radiation levels around you? Well today you can build your very own detector that measures ionizing radiation and displays data in real-time on an LCD (and also your computer if you want). The visual design, as seen below, is perhaps a tad short of a Red Dot Award, but it sure works fine. It is a scintillation counter, no less and no more. In fact, the game was all about doi ...
Read more

›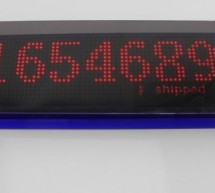 Many times, we often use LCD as display equipment, from tiny temperature monitors to large industrial equipment. The funny thing in this project is that it combines two Red LED Matrices as display. You don't need other devices except Arduino to drive it. This project is build for to counting the shipped with wifi support. If you are big a fan of pixel art, this project is your type. :) PS: if you want get m ...
Read more

›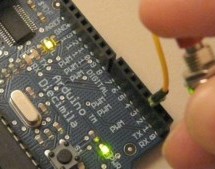 Once you've got a pushbutton working, you often want to do some action based on how many times the button is pushed. To do this, you need to know when the button changes state from off to on, and count how many times this change of state happens. This is called state change detection or edge detection. Circuit image developed using Fritzing. For more circuit examples, see the Fritzing project page Connect t ...
Read more

›
This is a simple arduino based project that consists of a laser tripwire that, when triggered, will begin a countdown sequence on red, orange and green LEDs. I designed this to be an easy project for someone learning how arduinos work (like me). This is my first instructable so please bare with me :) (I'll apologies in advance the picture quality, my phone's camera isn't too great) Let's Go! Step 1: Materia ...
Read more

›
This project brings back the old time Analog VU Meter, with the added functionality of a neat looking clock! When you turn off your music the meters automatically swing into to clock mode. Behind it all is the popular and easy to use Arduino. This is my submission for the Make-to-Learn Youth Contest: What did you make? I made an old style analog VU meter and Clock using 2 analog panel meters, an Arduino, a ...
Read more

›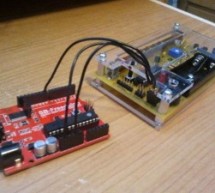 This is just a fun project I have been working on in the last little while. If you like this instructable, consider voting for it in the Arduino Challenge! Anyone who has experience with programming will have probably used random numbers in their code. These random numbers aren't actually random though. They are actually generated using an algorithm that produces numbers that appear to be random, but the nu ...
Read more

›