In November 2014, we displayed our first completed project as a club, the Staircase Piano. The idea for the project was given to us by Professor Barry Brown before the club was even formed. Throughout the semester we worked towards putting the piano together for a final presentation before the end of the Fall 2014 semester. We started out the project only using an Arduino for both the sensor readout and the ...
Read more

›
Simple Remote Data Plotting using Android / Arduino / pfodApp This Instructable shows you how to plot Arduino sensor data on your Android mobile and capture it for later downloading to your computer.  These instructions are also avaliable at www.pfod.com.au No Android programming is required and very little the Arduino programming is needed. It is an extension of Simple Mobile Data Logging using pfodApp Ste ...
Read more

›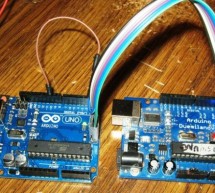 Arduino ISP - LOG So this Lazy Old Geek (LOG) has had a lot of trouble getting Arduino bootload on Atmega chips. I couldn't get either of these to work with Arduino UNO Rev3. http://arduino.cc/en/Tutorial/ArduinoISP http://letsmakerobots.com/node/35649 So I developed a couple that worked for me: http://www.instructables.com/id/My-Arduino-Bootloader/ http://www.instructables.com/id/UNO-Bootloader-In-Circuit- ...
Read more

›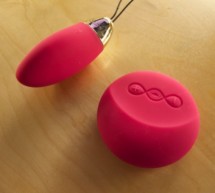 This project has been an astonishing little journey. Many of my previous projects were characterized by an amazing outpouring of effort to build something highly intricate and ultimately invisible. This is the opposite kind of project. A little bit of work and a little custom design to create something new and exciting that I can immediately use in my everyday life. It also happens to be a sex toy. In other ...
Read more

›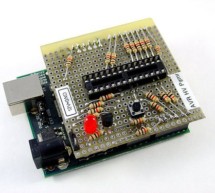 Update 01/02/09: A PCB version of this circuit is in the design stages – some preliminary information is here. Update 03/11/09: Kits based on this design are now for sale! Update 12/14/10: The original AVR HV Rescue Shield kit has been replaced by the new and improved HV Rescue Shield 2.  Visit the HV Rescue Shield 2 product page for information about the new kit!As I mentioned earlier this week, I recently ...
Read more

›
This article and circuit diagram show how to connect a buzzer to an Arduino when the buzzer operates at a different voltage to the Arduino. The buzzer may operate at 9V, 12V or some other voltage. Arduinos such as the Arduino Uno operate from 5V. All the voltages referred to here are d.c. voltages (direct current). The same circuit used here can also be used to operate a 5V buzzer when the buzzer draws more ...
Read more

›
Arduino Uno's microcontroller board is great, but the one thing it's not overly generous with is storage. Having 32KB of program flash storage, 2KB of RAM and 1KB of programmable EEPROM space at your disposal is fine for many Arduino projects, but it's not enough when you need to record data. But with a $2 microSD card reader module from eBay, you can quickly add up to 32GB of space. What's more, FAT32 soft ...
Read more

›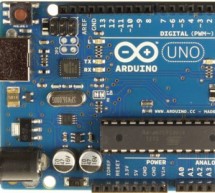 In case you don't have an AVR programmer but you do have an arduino, the arduino can be converted into an AVR flash programmer, meaning it can program bare AVR microcontroller chips. Say if you have an AVR chip and you want to program the chip, so that the program that you've written and compiled gets stored into the flash memory of the chip to be executed. The arduino, with some specific wiring, can act as ...
Read more

›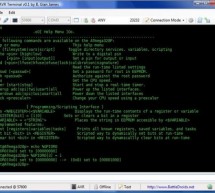 Ever wanted to be "logged in" to your AVR microcontroller? Ever thought it would be cool to "cat" a register to see its contents? Have you always wanted a way to power up and power down individual peripheral sub-systems of your AVR or Arduino in *real time* ? Me, too, so I wrote the AVR Shell, a UNIX-like shell. It's UNIX-like because it's reminiscent of the shell account you went out and bought to run your ...
Read more

›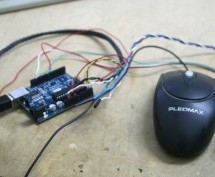 3D AIR mouse | Arduino + Processing I'm an Industrial design student, and last year as part of a course called "Technology as RAW materiel" I built this project as my final work. I work most of the time with SolidWorks, a CAD software for design and engenering. Rotating a solid body on the screen is done using the middle mouse button. I was looking for something more intuitive. This is how I ended up doing ...
Read more

›
We use an Arduino to program other ATmega without bootloader . This technique allows you to use all flash memory for code and make boards using new ATmega, cheaper than those with bootloader. The qualities that have made the success of Arduino are undoubtedly the open-source software, many libraries, a good hardware and a virtually infinite Reference that explains each possible use of the platform. But if w ...
Read more

›
This instructable presents a fast an easy way to use data received from an analog sensor in Processing. You will learn to utilize the Arduino and prototype electronic boards to read meaningful data from the environment. The sensors can be affected by the light, the orientation, or a user's physical input. For this matter we will use photocell, accelerometer, and potentiometer. Step 1: Preparation steps 1. U ...
Read more

›