Are you familiar with Arduino, but are looking for a little more connectivity in your projects? This Instructable goes over a new (and cheap) wireless module that has hit the embedded world hard - the ESP8266. This little module is a perfect way to hook your Arduino project into your WiFi. What you do with it is entirely up to your imagination. This project demonstrates how to tie into the WeatherUndergroun ...
Read more

›
Cloud connected Development Board obniz is development board which has 12 IO and WiFi-BLE module. It can be controlled through the APIs on obniz cloud, either through the REST or WebSocket API. obniz API can be used in javascript. So, obniz programs written in JavaScript can run on a webpage, so "Turning on a motor by pressing a button on the Web" is an easy task! With obniz, it's easy to make any hardware ...
Read more

›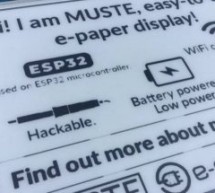 Makers developers and small businesses may be interested in a new Wi-Fi enabled e-paper display that will soon be launching via the Crowd Supply website offering a display that can be programmed using the Arduino IDE and is based on the ESP32. "A powerful, Wi-Fi enabled ESP32 microcontroller makes this six-inch e-paper display – recycled from a Kindle e-reader – incredibly easy to control. Just plug in a US ...
Read more

›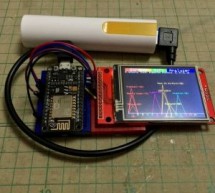 Step 1: What Is WiFi Analyzer? WiFi Analyzer is a handy app in Android, it help to visualize the WiFi signal information around you. It is very useful for helping select a right channel for setting a new AP. If you selected a channel that as same as another AP near you, you may encounter interference and degrade the network performance. However, you may not have a Android phone in hand and it is a little bi ...
Read more

›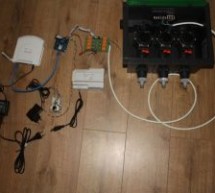 This is my first post so... be brutal ! I have a small yard with a very odd shape, well... L-shaped really and not enough pressure at the tap to be able to water it in one go. So I had to create 3 sprinkler sub systems that can only be turned on one at a time. I sourced 3 Gardena valves but refused to cough up the extra cash for their dull 'computer' (not sure why they call it a computer btw). Besides, cont ...
Read more

›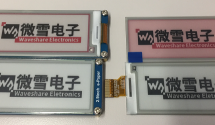 I have used E-Ink displays in projects three years ago, but from that time the technology has greatly evolved. That time displays were hard to get, expensive and difficult to use. Now things seem to change with e-ink displays available to the maker market :-). I'm able to get a 128×296 pixel e-paper display for $10! And for little more money I can have displays with black/white/red colors! Waveshare When I ...
Read more

›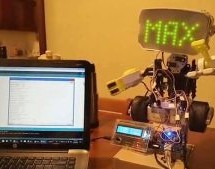 There are plenty of "smart" toys out in the marketplace, some with more features than others. Nevertheless, most makers desire complete control over a platform, something that's often lacking in any commercial offering. It was just this desire that motivated [MrDreamBot] to start hacking the Meccano Max. Meccano Max is a small-statured companion robot, at about 30 centimeters high. Not content with the ...
Read more

›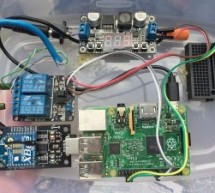 This simple system allows web based remote control of a swimming pool pump and heater, or any device that be switched with simple relays. It uses a Raspberry Pi as the main controller and web server. It also uses a remote thermometer run by an Arduino at the pool, powered by a battery and a solar panel. Two small XBee radio units supply the data link between the pool thermometer and the main controller. I h ...
Read more

›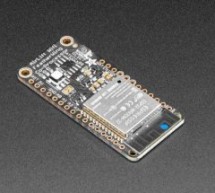 Adafruit has announced the arrival of the new AirLift FeatherWing ESP32 WiFi co-processor this week, making it available from their online store priced at $12.95. The small FeatherWing board allows you to use the powerful ESP32 as a WiFi co-processor. Adafruit explains a little more about the benefits of using the processor for your wireless connectivity. "Having WiFi managed by a separate chip means your c ...
Read more

›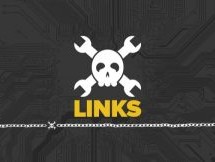 We start this week with very sad news indeed. You may have heard about the horrific fire on the dive boat Conception off Santa Cruz Island last week, which claimed 33 lives. Sadly, we lost one of our own in the tragedy: Dan Garcia, author of the wildly popular FastLED library. Dan, 46, was an Apple engineer who lived in Berkley; his partner Yulia Krashennaya died with him. Our commu ...
Read more

›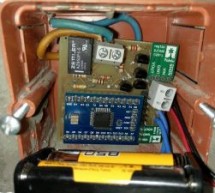 Story Idea and reason One of my long running projects, "lights off" comes from the need to know : "Did I turned off my bathroom light?" ; "This light are on for too much time, I wonder how much I am paying for it". Without wanting to rewire my house, I came up with designing the WiFi switches, battery powered. Switch unit  To do so, the wall switch is controlling the Mega's inputs that is setting and resett ...
Read more

›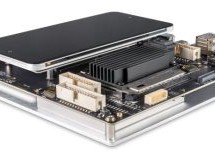 Intrinsyc's new Open-Q 845 HDK Development Kit has the same Mini-ITX (170 x 170mm) dimensions and sandwich-style design as the Open-Q 835 from the previous year. The main SoC, Snapdragon 845 is integrated into the board topped by a heatsink. This dev board includes a smartphone like 5.7-inch QHD (1440 x 2560) touchscreen controlled via MIPI-DSI, as well as a camera board with dual rear-facing cameras and a ...
Read more

›