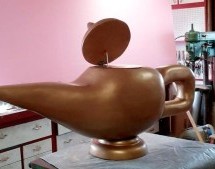 A robot is a virtual or mechanical artificial agent. In practice, it is usually an electro-mechanical machine which is guided by computer or electronic programming, and is thus able to do tasks on its own (http://en.wikipedia.org/wiki/Robot). Well, today you will learn exactly how to build a Homemade Magic Lamp Card Box. Really, this is two instructables combined into one, them being: 1) How to sculpt nearl ...
Read more

›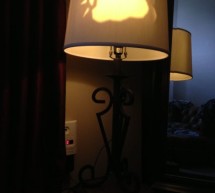 This was a 2 hour project I whipped up in order to learn how to use a new Bluetooth LE 4.0 module I picked up at redbearlab.com, called a BLE Mini. I've since thought of several much simpler ways (and more dependable) to accomplish the same thing, such as simply lighting 3 LEDs behind weather icon cut-out masks instead of the whole servo thing... but again, I wanted to learn to run the servo too. So there i ...
Read more

›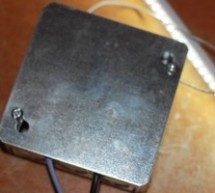 The Problem It is late night, and your cellphone rings. You can't see where it is, you blindly grope around your nightstand, trying in vain to find that illusive switch that will illuminate your side of the bed. You clumsily turn on the lamp, locate your cellphone...and you miss the call. Damn. If only your light was easier to turn on. The solution What if all you had to do to turn on your lamp...was to tou ...
Read more

›