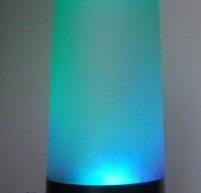 In this Arduino-based project, we will build a lamp with multiple light displays: color sequencer, dimming light, color chaser, firelight - all selected by a touch bar on the circuit board. All the functions are done in software, including the touch sensor, which is a unique feature. Step 1: What is needed? We will be going the minimalist way for this project, filling the board with just a microchip, the LE ...
Read more

›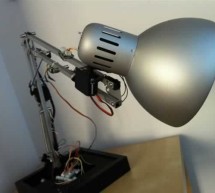 Welcome to the SM-1 project from ArduinoArts.com! (A.K.A as the Annoying IKEA Lamp) We are proud to introduce you to the SM-1 project (aka the Annoying IKEA lamp), as part of the Toy hacking contest from the SeeedStudio.com friends. The project consists in modifying an IKEA 5€ lamp and adding it some sensors, lights, sound and movement to make it more fun. (even that we have made a few other hacks to this s ...
Read more

›
On his blog, Miguel presents one of his latest projects: This project shows the operation of an RGB lamp using a digital LED strip. After activating the bluetooth connection, the user can open the GUI on the PC to control the lamp. The program shows a hue palette divided into 30 rods, one for each LED of the strip. By clicking & dragging the mouse cursor it is possible to make your own patterns,. To rem ...
Read more

›
Hi! In this tutorial you will learn to make a mood lamp with arduino. I know that you may have seen a lot of mood lamp projects with arduino, but I wasn't very satisfied with them because they all change the color very abruptly. So, I decided to make a smooth mood lamp and I also made it to turn on only when the room is dark. This project is good for those who are beginners in the arduino's world. Step 1: M ...
Read more

›
I wanted to have an easily programmable RGB light to toss into a Jack 'O Lantern for Halloween. Who really wants a dull pumpkin in these days of pumpkin pimping madness. So I set to work building a pocket tin sized RGB lamp that could be reused after Halloween for some other RGBing need. The goal, that it could fit into a tin with room to spare for possible future additions, that it be hyper-simple to write ...
Read more

›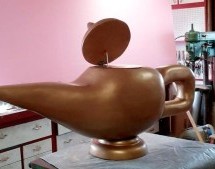 A robot is a virtual or mechanical artificial agent. In practice, it is usually an electro-mechanical machine which is guided by computer or electronic programming, and is thus able to do tasks on its own (http://en.wikipedia.org/wiki/Robot). Well, today you will learn exactly how to build a Homemade Magic Lamp Card Box. Really, this is two instructables combined into one, them being: 1) How to sculpt nearl ...
Read more

›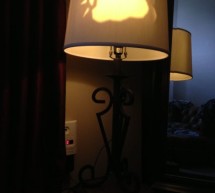 This was a 2 hour project I whipped up in order to learn how to use a new Bluetooth LE 4.0 module I picked up at redbearlab.com, called a BLE Mini. I've since thought of several much simpler ways (and more dependable) to accomplish the same thing, such as simply lighting 3 LEDs behind weather icon cut-out masks instead of the whole servo thing... but again, I wanted to learn to run the servo too. So there i ...
Read more

›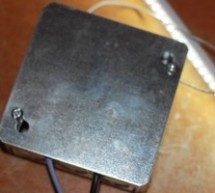 The Problem It is late night, and your cellphone rings. You can't see where it is, you blindly grope around your nightstand, trying in vain to find that illusive switch that will illuminate your side of the bed. You clumsily turn on the lamp, locate your cellphone...and you miss the call. Damn. If only your light was easier to turn on. The solution What if all you had to do to turn on your lamp...was to tou ...
Read more

›