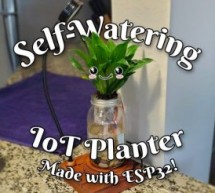 Introduction: On one of my weekly pilgrimages to Lowes (as any devout Kansan does), I found a sad little plant in the Gardening Department: a Janet Craig Compacta. The poor little guy looked lonely and dehydrated. We clicked right away and immediately I knew I had to take him under my wing. There was one major problem. I *suck* at gardening. I am a disgrace to my home state's agricultural prestige ...
Read more

›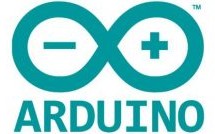 https://youtu.be/GnYi9Y2EIoc Hello world! Today i made a simple code to control a electric strike lock with a Password/ Access Code using a 1 channel relay. I don't have such a lock but i demonstrated it with a lamp attached to the relay. Check the next step for the schematic code & Parts list. (I know! I wrote access wrong in the video..don't mind the typo..lol.) Step 1: Schematic, Code & Parts Lis ...
Read more

›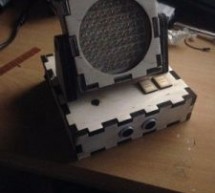 Hello, In this project I am making a lamp with multiple colors using RGB leds. My idea is to try to let the lamp change color if it detects a sound in the area. If you get annoyed from the changing colors every time you make a sound, you can always put the lamp on a mode where you can change the colors manual. Also the lamp will go off when you come too close to it. The casing of the lamp is designed using ...
Read more

›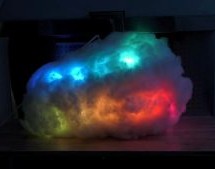 The humble lamp is a common build for a hacker looking to express themselves creatively. Often, nature can serve as an inspiration, as was the case for [Michael Pick]'s Storm Cloud. (Video, embedded below.) Electronically, the build is straightforward, consisting of an Arduino Uno, an MP3 shield, and a string of WS2801 LEDs. These are driven slightly differently than the more-common WS2812B type, ...
Read more

›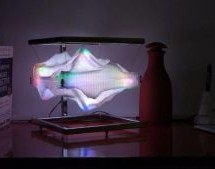 Anyone who has travelled to distant mountain peaks has marvelled at the beauty of the natural, rugged terrain. [apoorvas15] is no different, and created a lamp that celebrated the awe of the largest mountain on earth. When it comes to reproducing an accurate geometrical representation of the landscape, the easiest approach is to reach for some variety of CNC machinery. Here, a 3D printer is used to cre ...
Read more

›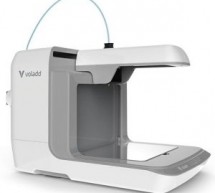 Voladd gives you the power of having what you want, when you want it. Ever since you were a child, you have always wanted to be a creator. To be able to hold in your hand the things you have always imagined. And now, with Voladd, you can finally create the objects you've always dreamed of. Instantly create what you want, when you want it. The 3D Printer designed not to look like the standard 3D printer. Vol ...
Read more

›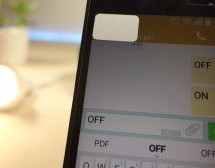 In this tutorial we're going to show you how you can control a 12V lamp via SMS using an Arduino UNO, a relay module, and the SIM900 GSM shield. Before proceeding with this tutorial we recommend the following resources: Guide for Relay Module with Arduino Guide to SIM900 GSM GPRS Shield with Arduino First, watch the video demonstration Project overview This project uses the SIM900 GSM shield to receive and ...
Read more

›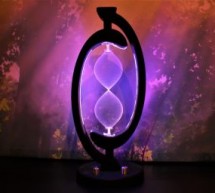 This thing right here might be the coolest desk toy since Newton's Cradle. It's [Stephen Co]'s latest installment in a line of mesmerizing, zodiac-themed art lamps that started with the water-dancing Aquarius. All at once, it demonstrates standing waves, persistence of vision, and the stroboscopic effect. And the best part? You can stick your finger in it. This intriguing lamp is designed to ...
Read more

›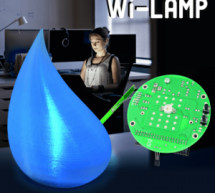 Since several years already, it is possible to find systems for home automation: irrigation, doors and windows, lighting, air conditioning and alarm systems, everything can be centralized and planned. Recently, the classical control boxes have been replaced by smart systems that are always connected to the Wi-Fi Network and that can be remotely accessed by means of mobile devices such as smartphones or tabl ...
Read more

›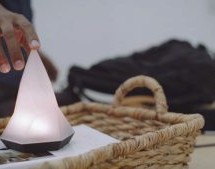 About Peak co-founders Dan Makoski and David Khavari stumbled upon a surprisingly powerful idea: a smart lamp that helps people form better habits in small, progressive steps. How People Use Peak In addition to being a beautiful lamp, Peak can be used for forming many positive habits, such as: Working out, running, and other fitness goals Spending quality time with family and friends Practicing a musical in ...
Read more

›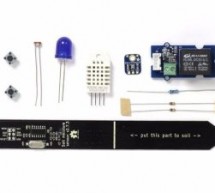 The Rural Hack Kit is the perfect electronic set to get started hacking farms, gardens, or even plants on your balcony. Story The Rural Hack kit. The Rural Hack Kit is the perfect electronic set to get you started hacking your farm, garden, or plants on your balcony. The kit includes the essentials for monitoring the environment of our green silent friends: an accurate soil moisture sensor, a precise digita ...
Read more

›
You can download our e-book 'Learn Arduino from Scratch' from this link Few weeks ago I heard my nephew (aged 7) complaining of the dark at night. Basically he was afraid ? So I decided to put knowledge into practice and build a night lamp for kids. Since the project was intended for kids, I thought of making the lamp change color every now and then. It should also be sensitive to light so that if the room ...
Read more

›