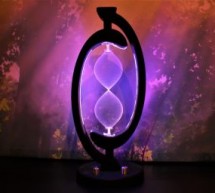 This thing right here might be the coolest desk toy since Newton's Cradle. It's [Stephen Co]'s latest installment in a line of mesmerizing, zodiac-themed art lamps that started with the water-dancing Aquarius. All at once, it demonstrates standing waves, persistence of vision, and the stroboscopic effect. And the best part? You can stick your finger in it. This intriguing lamp is designed to ...
Read more

›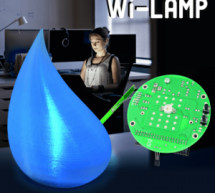 Since several years already, it is possible to find systems for home automation: irrigation, doors and windows, lighting, air conditioning and alarm systems, everything can be centralized and planned. Recently, the classical control boxes have been replaced by smart systems that are always connected to the Wi-Fi Network and that can be remotely accessed by means of mobile devices such as smartphones or tabl ...
Read more

›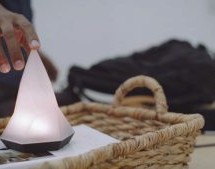 About Peak co-founders Dan Makoski and David Khavari stumbled upon a surprisingly powerful idea: a smart lamp that helps people form better habits in small, progressive steps. How People Use Peak In addition to being a beautiful lamp, Peak can be used for forming many positive habits, such as: Working out, running, and other fitness goals Spending quality time with family and friends Practicing a musical in ...
Read more

›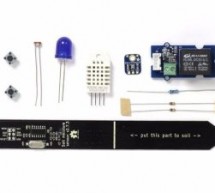 The Rural Hack Kit is the perfect electronic set to get started hacking farms, gardens, or even plants on your balcony. Story The Rural Hack kit. The Rural Hack Kit is the perfect electronic set to get you started hacking your farm, garden, or plants on your balcony. The kit includes the essentials for monitoring the environment of our green silent friends: an accurate soil moisture sensor, a precise digita ...
Read more

›
You can download our e-book 'Learn Arduino from Scratch' from this link Few weeks ago I heard my nephew (aged 7) complaining of the dark at night. Basically he was afraid ? So I decided to put knowledge into practice and build a night lamp for kids. Since the project was intended for kids, I thought of making the lamp change color every now and then. It should also be sensitive to light so that if the room ...
Read more

›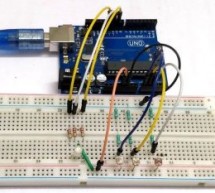 What if we can generate different colors using a single RGB led and make our room's corner more attractive? So, here is a simple Arduino based color mixing lamp which can change color when there is change in light in the room. So this lamp will automatically will changes its color according to the light conditions in the room. Every color is the combination of Red, Green and Blue color. So we can generate a ...
Read more

›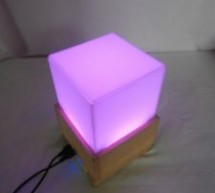 Story Laura Laura is a "counseling" lamp who is helping me to find myself and to understand where I want to go. For her great help, I wanted to give her a present that represents the work we are doing. The inspiration came from the need to find my street, and not get lost in the various paths that life presents you. From this, I have devised a "compass / lamp" that, in addition to helping you keep the "dire ...
Read more

›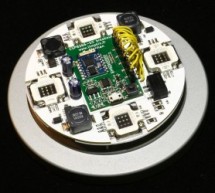 So for some reason I bought 2 IKEA lamps at a flea market. As IKEA furniture has a long history of being hacker-friendly, I figured they shouldn't be an exception to the rule. My plan? Fit a few 10W RGB LEDs in there together with an ESP8266 to use the final result as an alarm clock.When you are dealing with a LED consuming that much current, you can't simply use a series resistor as the latter would need t ...
Read more

›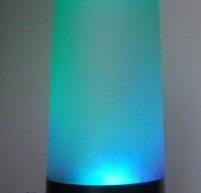 In this Arduino-based project, we will build a lamp with multiple light displays: color sequencer, dimming light, color chaser, firelight - all selected by a touch bar on the circuit board. All the functions are done in software, including the touch sensor, which is a unique feature. Step 1: What is needed? We will be going the minimalist way for this project, filling the board with just a microchip, the LE ...
Read more

›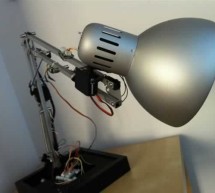 Welcome to the SM-1 project from ArduinoArts.com! (A.K.A as the Annoying IKEA Lamp) We are proud to introduce you to the SM-1 project (aka the Annoying IKEA lamp), as part of the Toy hacking contest from the SeeedStudio.com friends. The project consists in modifying an IKEA 5€ lamp and adding it some sensors, lights, sound and movement to make it more fun. (even that we have made a few other hacks to this s ...
Read more

›
On his blog, Miguel presents one of his latest projects: This project shows the operation of an RGB lamp using a digital LED strip. After activating the bluetooth connection, the user can open the GUI on the PC to control the lamp. The program shows a hue palette divided into 30 rods, one for each LED of the strip. By clicking & dragging the mouse cursor it is possible to make your own patterns,. To rem ...
Read more

›
Hi! In this tutorial you will learn to make a mood lamp with arduino. I know that you may have seen a lot of mood lamp projects with arduino, but I wasn't very satisfied with them because they all change the color very abruptly. So, I decided to make a smooth mood lamp and I also made it to turn on only when the room is dark. This project is good for those who are beginners in the arduino's world. Step 1: M ...
Read more

›