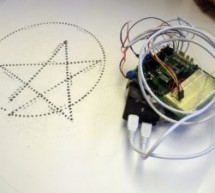 The desired outcome of our final project was to create an autonomous robot that was programmed to move through a series of figures, then stop. Due to time constraints we limited the robot to " drawing " two figures, a five pointed star as well as a circle, on a piece of paper. [gallery columns="2" size="medium" ids="31188,31189"] We decided to use the HSC912 microcontroller in conjunction with two DC motor/ ...
Read more

›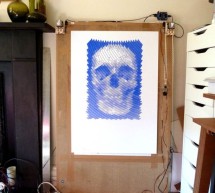 This machine, a variation on the hanging-pen plotter is a conspicuous and wilfully naive attempt to break out of the pristine, pixel perfect, colour-corrected space that exists inside our computers. It's a drawing machine, that takes a pen (a human tool) and uses it to draw in a singularly robotic way, with some grand results. It doesn't draw at all like we would (though it could), and we would struggle to ...
Read more

›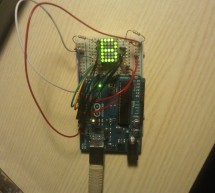 In my component drawers I have a LTP-7357AG, which is a matrix of 35 green LEDs conveniently packaged in a 12-pin display. I wanted to play with it so I began to hook it with my Arduino Uno. This post is part of a series about programming Arduino applications in C. I'm going to show the results first, and then give an explanation of what I did and why. The following image shows that the Arduino is capable o ...
Read more

›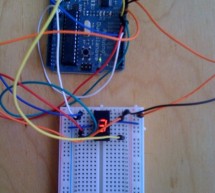 I've had an Arduino Duemilanove now for a couple of weeks. If you're not familiar with the Arduino, it is "an open-source electronics prototyping platform based on flexible, easy-to-use hardware and software". It has a small microcontroller, a USB port to connect to your computer for programming, a power socket for providing power when the USB cable isn't connected, and various digital and analog input and ...
Read more

›