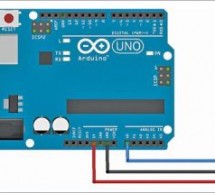 The measurement and analysis of process parameters such as temperature, flow, conductivity, speed, viscosity, and stress play a crucial role in providing information about the process/system under consideration. Parameter values are logged into a computer (using a process called data acquisition) and acquired data is analyzed either in online or offline mode. Time and frequency domain analysis of the data i ...
Read more

›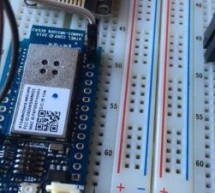 This project allows you to transmit DHT environmental data from your MKR1000 to your own customizable Google Sheet for data logging. Things used in this project Hardware components Arduino MKR1000 × 1 DHT11 Temperature & Humidity Sensor (4 pins) × 1 Jumper wires (generic) × 1 Breadboard (generic) × 1 Software apps and online services Arduino IDE Google Sheets Story This project allows you to process dat ...
Read more

›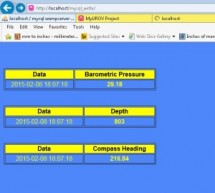 Being new to Arduino I was a bit overwhelmed by the different ways to do things. So this is what I came up with! I am using an Arduino UNO R3 clone but the connections I believe are the same for most Arduino's or can be easily modified for your particular model. This project is the beginning of a UROV that I am building from the ground up and this is my first attempt to work with Arduino. I do not want to t ...
Read more

›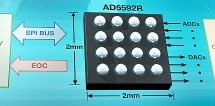 Multifunction data-acquisition systems have been around for a long time as stand-alone instruments, plug-in cards, cabled computer peripherals, and embedded in systems. Such systems are often designed with separate ADCs, DACs, and digital I/O devices. Many microcontrollers include ADCs and DACs, but that locks you into using that device. The AD5592R from Analog Devices combines all of these I/O functions, l ...
Read more

›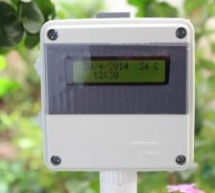 A temperature data logger, is a portable measurement device that is able to recording temperature over a defined period of time automatically. The data can be retrieved and viewed after it has been recorded. in this device the temperature will record every one minutes in CSV file. 1- Arduino Nano. 2- SD card Module. 3- SD Card. 4- RTC Module DS1307 (provide date and timekeeping) . 5- LCD 16*2. 6- LM35 tempe ...
Read more

›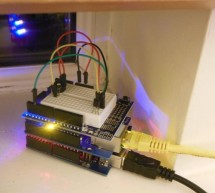 The last few weeks I was playing with Firebase mostly because I wanted to get familiar with this technology. So at some point I thought that it will be a great idea to connect Arduino with Firebase. Imagine that you have a simple temperature sensor that measures the boiler's water temperature every few minutes and you want to keep a history log of it in order to make some adjustments to thermostat. If you a ...
Read more

›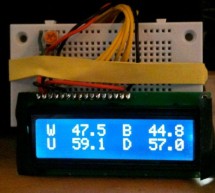 Arduino temperature display I've had an Arduino-based weather station since June 2009, but one problem with it has been that there hasn't been any easy way to display the data in real time without going to the database (or the raw import files) to see what the latest observations were. I wrote a quick web page for this (home display), and this is convenient if I want to see what the temperatures are around ...
Read more

›
The PS2 mouse is an input device which can communicate with a host device using the PS2 protocol. It can be connected to a host device using the 6 pin mini DIN connector. The mouse will continuously give output which can be decoded to get the movement in the X-Y plane and also the status of the buttons on the mouse. The data read from the mouse can be decoded and processed to get the amount of change in pos ...
Read more

›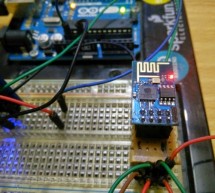 Its been a while i was searching for a cheap wifi module and with the help of smart-prototyping.com, i was able to get a module almost less than USD 5. To connect the module to breadboard for prototyping, i made a small jig to interconnect with the board easily. So i can wire up the device and interface anything to GPIO's. Be careful with the module cause the device it powered with 3.3V and both UART side l ...
Read more

›