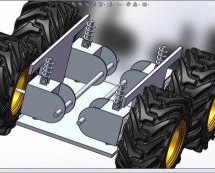 Week 01 January 9, 2013 (1 hour): Meet as a team after class to discuss preliminary project proposal.it is decided that we are going to build up a vehicle like a Google street car. January 10, 2013 (2 hours): Met as a team after class to finish writing preliminary project proposal. First version of PSSC is confirmed. WEEK 01 SUMMARY Accomplishments: Submitted preliminary project proposal. Weekly Work Total: ...
Read more

›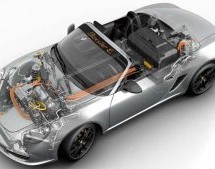 While luxury carmaker Porsche works towards bringing an all-electric Boxster to production 11 years after it first started thinking about it, a sixteen-year-old from California's Napa County has side-stepped the long wait (and the high price tag) and converted his own. Joining the likes of Simone Giertz (who, tired of waiting for a Tesla ute, made her own), St Helena teen Isaac Kelly decided that he wo ...
Read more

›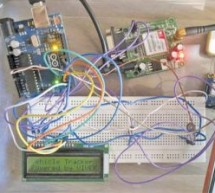 Presented here is an Arduino-based vehicle tracking system using global positioning system (GPS) and global system for mobile communication (GSM) modules. GSM modem with a SIM card used here uses the communication technique of a regular cellphone. The system can be installed or hidden in your vehicle at a suitable location. After installing this circuit, you can easily track your stolen vehicle using a mobi ...
Read more

›
I began this project with the objective of cheaply turning my RC helicopter into something of a UAV or at least to fit some sensors to reduce collisions and other "mis-haps." Now unfortunately at the beginning of the project i miscalculated my little helicopter's lift capabilities and so with the equipment fitted it has insufficient power to get more than a couple of inches of the ground, but all of the sys ...
Read more

›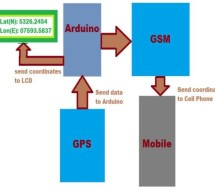 This circuit is designed for tracking the location of vehicles. Most oftracking systems are made by using GPS. This is very simple and cheap. Tracking systems are mostly used by fleet operators for tracking a vehicle location, routing and others. This is a very good method for preventing our vehicles from stolen. This tracking system sends us the geographical coordinates and by using these coordinates we ca ...
Read more

›
The CARduino is a remote-operated vehicle which is controlled by a controller attached to a computer running LabVIEW. The vehicle is powered by the Arduino, and can be expanded upon through the addition of sensors or other devices. Using LabVIEW, one can easily modify the controller program and expand the features of the CARduino with very little or no programming experience. Two different versions of the v ...
Read more

›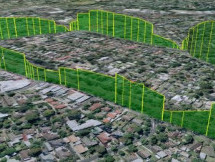 Ever wondered what goes on under the hood of your car? Wish you could peek inside the engine management system and read values from it? Annoyed that your dashboard displays a cryptic "Check Engine" light (yep, the engine is still there) but gives absolutely no explanation what the problem might be? You don't need a US$10,000 diagnostic console or even a laptop computer to get access to useful data from your ...
Read more

›
This is the high-tech version of hanging a tennis ball from the ceiling from a piece of string.  Of course, if you have two different types of vehicles, that tennis ball isn't going to land in the same place on both of them.  This project can prevent hundreds of dollars in dry-wall repair and bicycle crank replacements, not to mention the shame of poor parking skills. In this instructable, we'll be making e ...
Read more

›