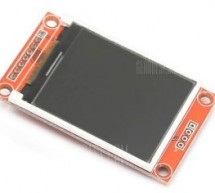 Hi guys, welcome to today's tutorial. Today, we will look on how to use the 1.8″ ST7735  colored TFT display with Arduino. The past few tutorials have been focused on how to use the Nokia 5110 LCD display extensively but there will be a time when we will need to use a colored display or something bigger with additional features, that's where the 1.8″ ST7735 TFT display comes in. The ST7735 TFT display is a ...
Read more

›
One of the major problems encountered when using push buttons and switches in digital electronics project is the problem of bouncing. When we press a button once it may register twice and when we press it four times, in a row, for instance, it may register just twice. This occurrence is due to a property of switches known as bounciness which is as a result of the physical property of the switches. Contact b ...
Read more

›
https://youtu.be/pq3YFhjS-Wc Hey Makers, Lets make a Simple Quiz Buzzer using Arduino! Step 1: ​What We Can Do With It? What we can do with it? >Quiz Game Buzzer >Play Tunes and lots more…………. Step 2: Things Required >Arduino Uno (Buy From Amazon.in) (Buy From Amazon.com) >Buzzer (Buy From Amazon.in) (Buy From Amazon.com) >Switch (Buy From Amazon.in)(Buy From Amazon.c ...
Read more

›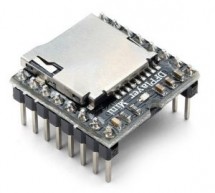 Hi guys, welcome to this tutorial. Today, we will build an mp3 player using an Arduino and the DFPlayer mini MP3 module. The DFplayer mini is a small, low-cost mp3 module with a simplified audio output that can be connected directly to a speaker or an earphone jack. The module can be used as a stand-alone module with attached battery, speaker, and push buttons or used in combination with a microcontroller o ...
Read more

›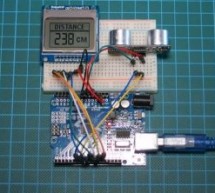 Introduction Measuring distance is so important in today's world that things like driverless cars will be impossible without it, that description is probably enough to describe how important knowing the distance between two objects can be. For that reason, today we will be building a distance meter using the Arduino and the HC-SR04 ultrasonic sensor. The HC-SR04 ultrasonic sensor is a cheap ranging sensor c ...
Read more

›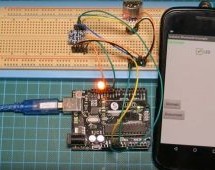 Introduction With the arrival of the IoT and the need for control, devices now need to do more than perform the basic functions for which they are built, they need to be capable of communicating with other devices like a mobile phone among others. There are different communication systems which can be adapted for communication between devices, they include systems like WiFi, RF, Bluetooth among several othe ...
Read more

›
Introduction Hi guys, today we will be focusing on displaying mini graphics and texts on an 8×8 LED matrix using the MAX7219 (or MAX7221) LED driver and the Arduino Uno. The 8×8 LED matrix displays are usually used for the display of symbols, simple graphics and texts. Made of super bright LEDs, they produce low resolution display and can be daisy chained to produce larger displays. To enable us to control ...
Read more

›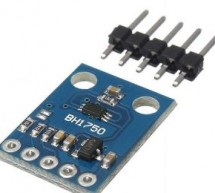 Introduction Hi guys, continuing on our recent path of building really cool stuffs based on the Nokia 5110 LCD display, today we will be building a DIY Lux (or light) meter using the highly sensitive BH1750 light sensor. Illuminance (measured in LUX) is the total luminous flux incident on a surface, per unit area. It is a measure of how much the incident light illuminates the surface, it is wavelength-weigh ...
Read more

›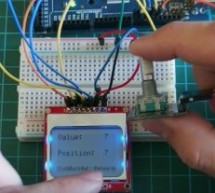 Introduction Today we will take a look at using a rotary encoder with Arduino and displaying rotation data on the Nokia 5110 LCD display. A rotary encoder is an electro-mechanical device that converts angular position or the rotation of a shaft into analog or digital values. They are mainly of two types, absolute and incremental rotary encoders. The output of the absolute encoders indicates the current posi ...
Read more

›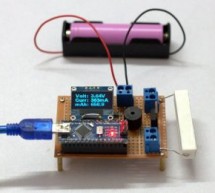 I have salvaged so many old lap-top batteries ( 18650 ) to reuse them in my solar projects.It is very difficult to identify the good cells in battery pack.Earlier in one of my Power Bank Instructable I have told, how to identify good cells by measuring their voltages, but this method is not at all reliable.So I really wanted a way to measure each cell exact capacity instead of their voltages. Few week ago, ...
Read more

›
In this project you'll create a standalone web server with an ESP32 that can toggle two LEDs using the Arduino IDE programming environment. If you want to learn more about the ESP32 dev board, read my Getting Started Guide with ESP32.  First, watch the video demonstration below Preparing the ESP32 board in Arduino IDE There's an add-on for the Arduino IDE that allows you to program the ESP32 using the Ardui ...
Read more

›
This is a simple guide that will teach you how to get started with this cheap Arduino mini clone, covering all the steps one should do to make it work. Basically they are 4... Soldering PIN headers* Wiring it up Installing properly drivers** Testing ..and this is the minimum required that you need to follow this guide: BTE13-010 (328p 5V 16Mhz - Arduino mini clone) CH340G (Serial_to_USB converter) Connector ...
Read more

›