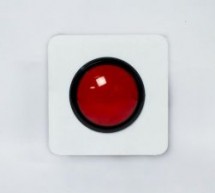 Learn how to connect a simple web app written in JavaScript to Arduino Cloud. Story Following this tutorial you are going to learn how to make your Arduino or Genuino MKR1000 or WiFi Shield 101 interact with a simple webpage hosted in a browser via Arduino Cloud. Connect to Arduino Cloud If this is the first time you are using Arduino Cloud we highly encourage to follow the getting started guide. Start by c ...
Read more

›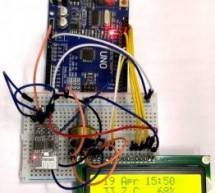 The ESP8266-01 has been a great module to quench all our thirsts for IOT projects. Since its release, it has developed a strong community and evolved into an easy to use, cheap and powerful Wi-Fi module. Another open-source platform which is much more popular is the Arduino, it already has tons of projects built around it. Combining these two platforms will open up doors for many innovative projects, so in ...
Read more

›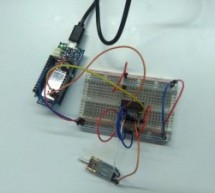 In this tutorial, we'll be looking at how to power and drive a DC motor with an L293D and an Arduino. Story In this tutorial, we'll be looking at how to power and drive a DC motor with an L293D and an Arduino (we're using the Arduino MKR 1000 here, but you can use any Arduino that provides enough voltage for your motor, and has 2 digital output pins). The L293D is a 16-pin Motor Driver IC which can control ...
Read more

›
A switching voltage regulator is one of my favorite circuits. In school, they were the first circuits I built where I understood how transistors worked. In fact, they were the first circuit I saw an inductor being useful! Switching regulators are incredibly efficient when designed properly. Of course, this detail about design is important. They are not as simple as a linear regulator, which is basically an ...
Read more

›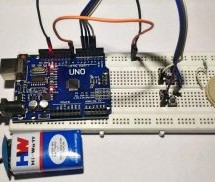 Arduino is an excellent way to simplify and speed up your microcontroller projects, thanks to its community of developers who have made almost everything look simple. There are lots of Arduino Projects out here for you to try and have fun. Some of your projects might need some sounds action to notify about something or just to impress the viewers. What if I told you that almost any theme songs that could be ...
Read more

›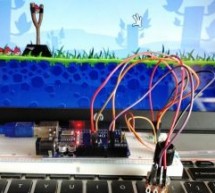 It's all started with a small game from the dark ages called "Mario", right from the time of being a tiny little guy jumping on ducks to save my princess till being a masculine handsome Prince roaming in Persia (Prince of Persia) fighting against darkness to save my world behind I have been a great fan of playing video games and I grew up playing them. But they do get bored up sometimes and I feel less invo ...
Read more

›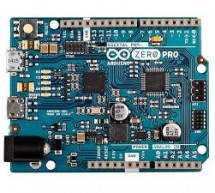 Run a powerful open source Operating System on Arduino Zero to blink an LED on the board and open up a whole world of control capabilities! Story Version: Version: 0.9.0 (latest) We decided to write an open-source, hardware-agnostic OS for commercial IoT devices that provided low level configuration options to deal with power, memory, and performance constraints across various types of micro-controllers and ...
Read more

›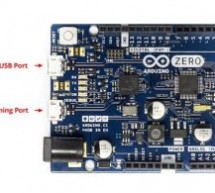 I had to delve deep into the code, but I finally got nodebots working on an Arduino Zero Story I recently received an Arduino Zero, arduino.cc's latest offering. I'd been experimenting with nodebots, so I decided my first Arduino Zero project would be a nodebot. Anna Gerber has an excellent tutorial for doing nodebots using Arduino at http://node-ardx.org/ Not only is it well written and suitable for beginn ...
Read more

›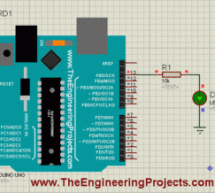 Hello friends, I hope all are fine and having fun with your projects. Today, I am going to share a very Simple Arduino LED Example in Proteus ISIS. I have designed a very basic example in Proteus in which I am going to blink single LED first using Arduino and then I am going to blink multiple LEDs in Proteus. When you start working on Arduino then Arduino LED example is the first example which you must try ...
Read more

›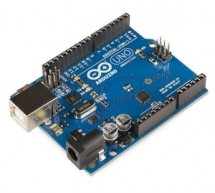 L293D is a chip that enable us to control two motors together with only one Arduino board or other microcontrollers. However, I was having a project that required controlling four DC motors together. Recently i brought a L293D Arduino Shields , it covered all of my pins that i need to use them to connect with other breakout board to combine with the motor controller (of course you can buy a L298N motor cont ...
Read more

›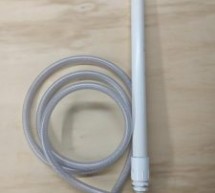 Why Launch A Weather Balloon? There are a lot of reasons to put together a weather balloon launch. Its a great project for a STEM /STEAM class, it requires planning, electronics and programming, and teamwork. It has a lot of great classroom applications, giving a tangible demo of aerodynamics, physics, meteorology, geology, and more. Additionally its a great way to get amateur radio into the classroom and g ...
Read more

›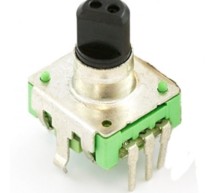 We have written a tutorial for Rotary Encoders using a Microchip microcontroller but now would be a good time to make an Arduino UNO version. With a rotary encoder we have two square wave outputs (A and B) which are 90 degrees out of phase with each other. The number of pulses or steps generated per complete turn varies. The Sparkfun Rotary Encoder has 12 steps but others may have more or less. The diagram ...
Read more

›